Iona Alumnus Gives $1 Million to Support Strategic Initiatives of University President
Anonymous donor eager to inspire others to give as Iona University continues to elevate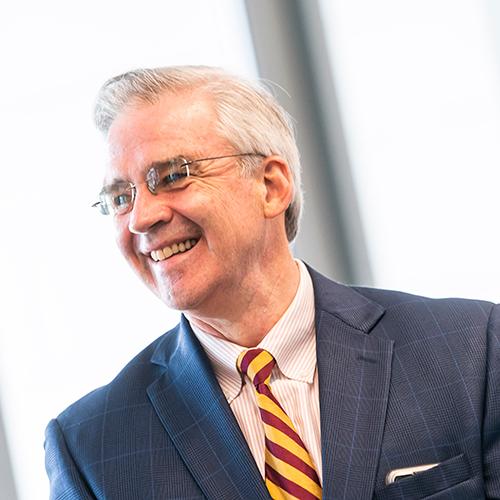 Growing up in Queens, he was just like any other kid from a working-class family in New York. Today, he's a successful entrepreneur eager to give back to the school that started it all – Iona. In making an anonymous $1 million gift, this former student-athlete says he doesn't want any recognition. He just wants others to join him.
"I want to motivate anyone who was able to get ahead in life because Iona gave them a chance to pause, reflect and give back now," he said. "I actually was going to go to Princeton University, but my dad couldn't afford to send me. Iona gave me the scholarships I needed to be able to go to college."
And it's not just about giving financially, he is quick to add.
Go to a game. Mentor a student. Offer an internship or recruit graduates for jobs. Even if it's just making it back to campus once a year for Homecoming, he believes in the power of Gael Nation and wants to engage more of his fellow alumni than ever in supporting the next generation.
"You can leave your mark in a number of ways," he said. "I always say, when you can look in the mirror and say you did something good for others – what a feeling; there is nothing better."
In particular, the gift will support strategic initiatives of University President Seamus Carey, Ph.D., who joined Iona in July 2019 and set out on a path of innovation. Shortly into his presidency, however, Iona was on the front lines of the COVID-19 pandemic, forcing Carey to make swift and decisive moves. Hailed as the "first to close, first to re-open," Iona nevertheless pushed ahead under Carey's leadership.
Today, the results speak for themselves.
Not only has new student enrollment spiked a remarkable 30 percent over the past three years, but Iona has also acquired a second campus and is developing a premier school of health sciences in collaboration with one of the nation's top hospitals.
"I really like Seamus and the vision he brings to Iona," said the alumnus. "Being an entrepreneur, I think big. He's thinking big. As a new person coming back into Iona, I see tremendous potential. I see the school is just going to another level."
In recognizing the gift, Carey said he is both grateful and inspired by the generous support.
"We have charted an ambitious path for Iona, recognizing we need the help of talented, dedicated and generous alumni to help us realize our goals," Carey said.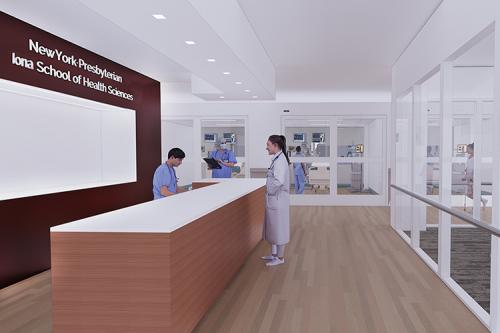 Notably, in May 2021, Carey finalized the acquisition of Iona's new; 28-acre campus in Bronxville, N.Y., formerly home to Concordia College. Shortly thereafter, in July 2021, Carey announced a $20 million gift to establish the NewYork-Presbyterian Iona School of Health Sciences. The school's new state-of-the-art facilities are set to open on the Bronxville campus in January 2023.
Outside of the classroom, meanwhile, Carey has expanded opportunities by adding new club sports, performing arts, service opportunities and more. He also had the foresight to hire Hall of Fame men's basketball coach Rick Pitino, and the team went undefeated to sold-out crowds at home last season.
Leveraging this momentum, Carey in July 2022 announced that Iona had officially graduated from a college to a University. The move not only reflects the prestige of an Iona education, but also the diversity of academic programs available across Iona's three schools: the School of Arts & Science, LaPenta School of Business, and the NewYork-Presbyterian Iona School of Health Sciences.
"We have a new Bronxville campus; we have a world-class collaboration with NewYork-Presbyterian; we are now a University – Iona is like a tree with deep roots ready to really grow. And I absolutely think we're just scratching the surface," said the alumnus. "I'm beyond excited to be back in the mix at Iona. But it's not about me; we're doing this all together as one. I just want to be an inspiration to others. It's time to look in the mirror and say, 'What can I do for the school that helped me?'"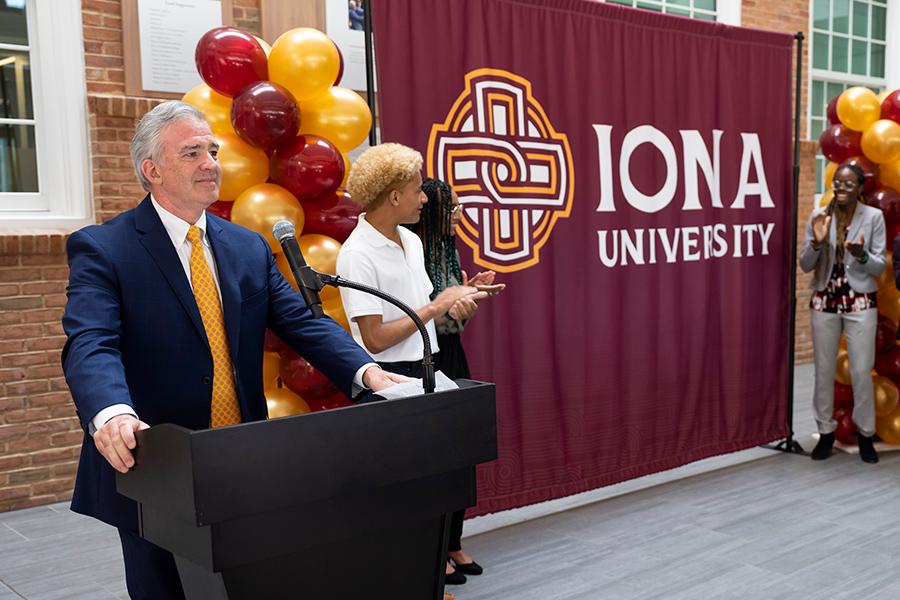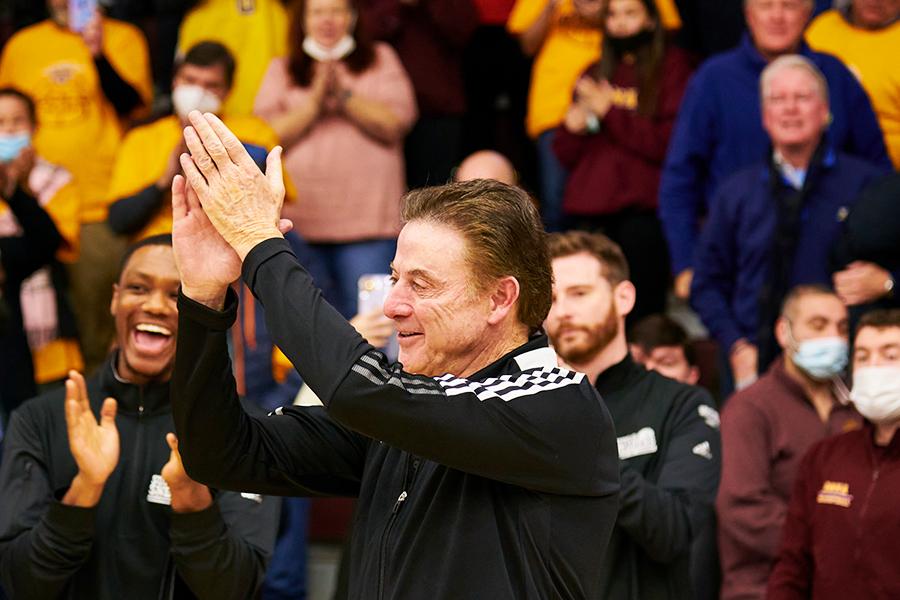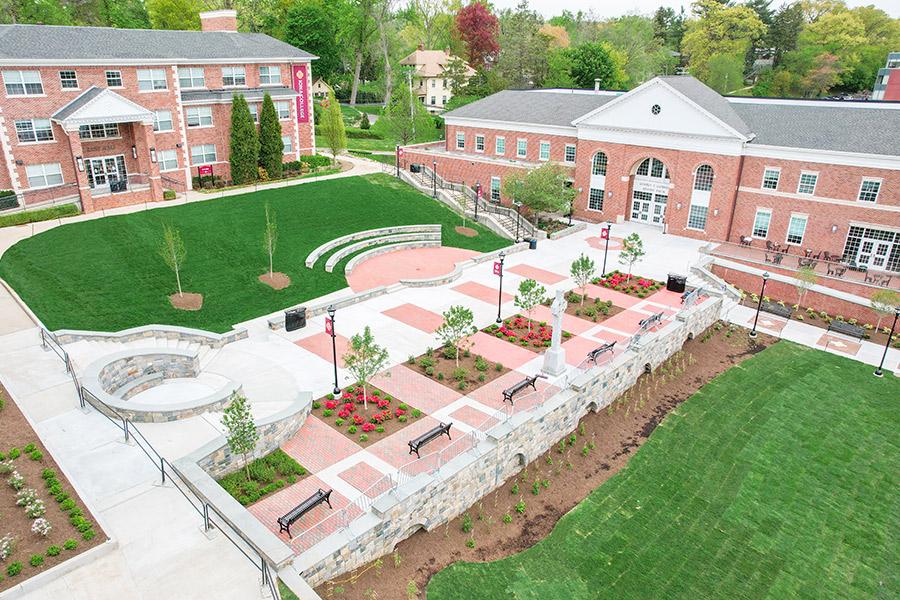 ABOUT IONA
Founded in 1940, Iona University is a master's-granting private, Catholic, coeducational institution of learning in the tradition of the Edmund Rice Christian Brothers. Iona's 45-acre New Rochelle campus and 28-acre Bronxville campus are just 20 miles north of Midtown Manhattan. With a total enrollment of nearly 4,000 students and an alumni base of over 50,000 around the world, Iona is a diverse community of learners and scholars dedicated to academic excellence and the values of justice, peace and service. Iona is highly accredited, offering undergraduate degrees in liberal arts, science, and business administration, as well as Master of Arts, Master of Science and Master of Business Administration degrees and numerous advanced certificate programs. Iona's LaPenta School of Business is accredited by AACSB International, a prestigious recognition awarded to just five percent of business schools worldwide. The Princeton Review recognized Iona's on-campus MBA program as a "Best Business School for 2023." Iona University also recently launched a new, fully online MBA program for even greater flexibility. In July 2021, Iona University and NewYork-Presbyterian announced the establishment of the NewYork-Presbyterian Iona School of Health Sciences, to be principally located on the University's new campus in Bronxville, N.Y. Supported by a $20 million gift from NewYork-Presbyterian, the NewYork-Presbyterian Iona School of Health Sciences offers a new vision for collaborative health care education, modern workforce development, and community care. On July 1, 2022, Iona officially changed its status from College to University, reflecting the growth of its academic programs and the prestige of an Iona education.