Iona College Media Professor Named 2020 Fulbright Scholar in the Africa Regional Research Program
Dr. Nadine Barnett Cosby '96MS will focus her research on educational mission trips to Zambia.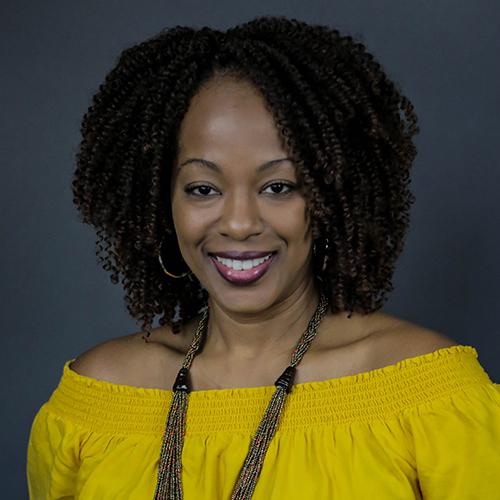 NEW ROCHELLE, N.Y. — Iona College Media & Strategic Communication Assistant Professor Dr. Nadine Barnett Cosby '96MS has been named a 2020 Fulbright Scholar in the Africa Regional Research Program. In keeping with Iona's mission of service, her research will explore the expectations and realities of mission trips to Africa, specifically working in Zambia, where she has led two Iona mission trips.
"I started to notice there was a disparity in what the groups would think they were going to do versus what the host communities and the people in the communities expected or thought of mission trips," she said. "I thought it would be interesting to look at, is there a disparity there? Is there some kind of disconnect between organizations – specifically in the case of my research, educational organizations – and how they approach mission trips? And is that in line with how the community that is hosting these mission trips look at it?"
As part of her research, Fulbright will fund multiple trips to Zambia so that Barnett Cosby can interview people serving on mission trips, as well as those hosting the trips. She will also use the time to train people in host communities on how to conduct interviews and document the feedback, so that her work can continue through a different lens while she is not physically in the field.
Although COVID-19 disrupted travel plans this summer, Barnett Cosby is hopeful she will be able to take her first trip to Zambia this winter. She ultimately will have two years to conduct her research and compile the findings, which could be published as a book and/or in various journal articles. Given her experience in film, she also plans to document the experience visually, perhaps to produce a documentary.
Prior to joining Iona as an adjunct in 2011 and then going full-time in 2013, Barnett Cosby enjoyed an extensive career in media. A writer, producer and director, her works are heavily rooted in the exploration of racial, cultural and gender representation and span across film, television and new media. She has over 20 years of experience working in several capacities at leading outlets such as Madison Square Garden, Fox 5, Lifetime Television Networks and Disney/ABC.
Notably in 2018, she published a dissertation entitled The Revolution Will Not Be Televised, but It Will Be Hashtagged: The Impact of Social Media Activism on Real World Engagement. She presented her findings at the Association for Education in Journalism and Mass Communication National Convention in Toronto, Canada.
In light of today's global protests – which have been organized in large part around the organization and hashtag #BlackLivesMatter – it is clear her instincts were right on point. When asked about the impact that the hashtag #BlackLivesMatter has had in building support for the movement, she said it poses "a weird Catch-22."
"There are significant pros and cons related to the hashtag and the use of social media. The pros are that you have this major movement around an organization that now everyone knows because of social media. You can easily search for information about the movement and link information to the movement, just by using that hashtag. That's huge. When else have we been able to communicate on a broad scale in that way? So that's a wonderful thing," she said.
"But the downside with a hashtag is you can very easily lose control of your message. What does that mean? It means anyone can post anything and use that hashtag and now they have linked and associated themselves and their message with Black Lives Matter. So, you have people posting really negative stuff about killing police, and that actually has nothing to do with Black Lives Matter. It's a part of what contributes to the misconceptions about the movement for some people."
It is also particularly interesting, she said, to observe how people have responded to the hashtag simply because it mentions a particular race. Barnett Cosby went through about 1,800 social media posts to follow the dialogue, finding it "really astonishing" to see how many arguments were taking place not over the movement itself, but solely because people did not like the hashtag.
"Having the word 'Black' in there puts a lot of people on high alert. It's like some people are offended simply because the cause references a particular race of people," she said. "We've seen #AllLivesMatter come out in response, when most people who understand the movement, understand that no one is saying only Black lives matter. It's a movement based on the particular time in our history and based on particular events. It's a cry for justice and equity for a group of people who are repeatedly victims of systemic injustice and inequity."
Ultimately, despite the downsides, Barnett Cosby believes the use of the hashtag #BlackLivesMatter has been positive for the movement and the cause of racial justice and equality in America.
"I think overall it's a pro because of the visibility the movement has gained," she said. "And not just Black people; many allies have joined the movement."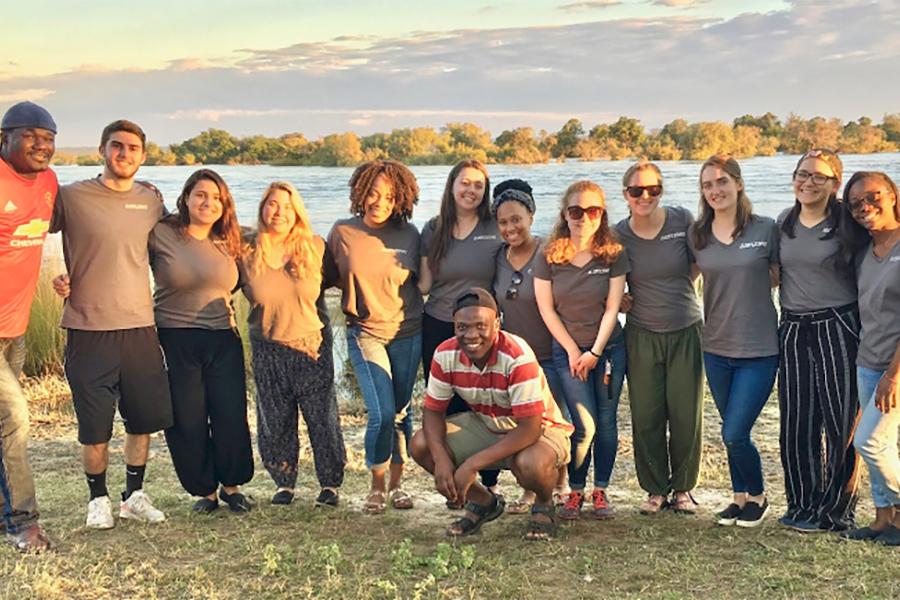 ABOUT IONA
Founded in 1940, Iona College is a master's-granting private, Catholic, coeducational institution of learning in the tradition of the Edmund Rice Christian Brothers. Iona's 45-acre campus is just 20 miles north of Midtown Manhattan. With a total enrollment of nearly 4,000 students and an alumni base of over 50,000 around the world, Iona is a diverse community of learners and scholars dedicated to academic excellence and the values of justice, peace and service. Iona is highly accredited, offering undergraduate degrees in liberal arts, science, and business administration, as well as Master of Arts, Master of Science and Master of Business Administration degrees and numerous advanced certificate programs. Iona's LaPenta School of Business is accredited by AACSB International, a prestigious recognition awarded to just five percent of business schools worldwide. The Princeton Review recognized Iona's on-campus MBA program as a "Best Business School for 2020." Iona College also recently launched a new, fully online MBA program for even greater flexibility.