Iona University Freshman Brings Home the Gold at Kennedy Center American College Theater Festival Regional Competition
The youngest attendee, Alyssa Green '26 defied the odds and is moving on to the national competition in Washington, D.C.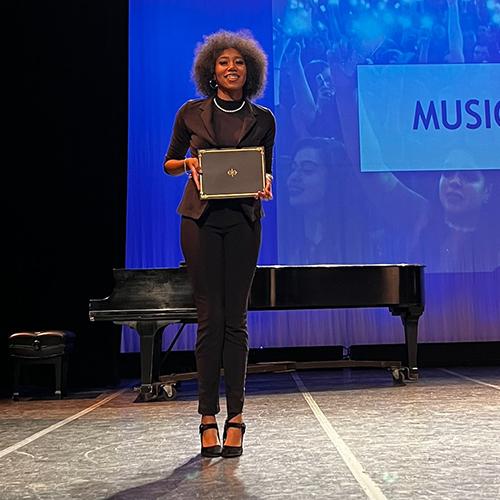 NEW ROCHELLE, N.Y. & BRONXVILLE, N.Y. — At just 18 years old, Alyssa Green '26 is making a name for herself – both at Iona and around the world.
Most recently, Green took her singing talents to the Kennedy Center American College Theater Festival (KCACTF), a national theater program that invites 18,000 college students from across the country to compete, while enhancing and refining their performance skills. After delivering a powerful solo performance during the KCACTF Regional Festival in late January 2023, Green was crowned the regional winner, rising to the top of 32 performers from New England and Northeast New York.
Green was nominated for the KCACTF by Kelly McKenna Beyrer '16MA, Iona's inaugural director of performing arts, and as Green describes, a valuable mentor who has guided her, kept her focused and believed in her.
"When I recruited Alyssa, I knew that Iona was about to welcome something special," Beyrer said. "Her talent truly speaks for itself. I'm so proud and excited to celebrate all of her accomplishments – especially one as notable as winning at the Regional Kennedy Center American College Theater Festival."
After her nomination was accepted, Green headed to Hyannis, Mass., where the Regional Festival took place.
"As soon as I got there, we immediately began workshops and one-on-one coaching leading up to the big event," Green said as she reflected on her experience. "The first round came and only 16 out of 32 people made it through."
Out of 16 contestants in the final round, Green won.
"It was shocking, I was the youngest and most inexperienced one there," she said.  "Knowing I only had one show under my belt at the time, and still being able to win was really big for me. But it was also humbling. It was at that moment that I realized my efforts had a purpose and singing could really become my career."
Originally from Hamden, Conn., Green has been singing for as long as she can remember. In fact, musical talent runs in her family – her mother and grandmother are opera singers, her father is a musician, her brother is a producer and she has aunts and uncles who are gospel singers.
"Growing up surrounded by music was a lot of fun," she said. "My family connects through music and our passion for it really strengthens our bond."
In addition to singing, Green has mastered 12 different instruments including the piano, drums, guitar and clarinet to name a few. At Iona, she's also involved in the Iona Players, a theater organization; the Black Student Union Dance Experience; and the Vocal and Instrumental Ensembles.
So, how does she balance such a demanding schedule?
"This is what I love to do so it's easy to go with the flow of everything I have going on," she said. "I just put my all into everything I do."
Next up, Green will take on the KCACTF National Festival from April 19-22, 2023, at the Kennedy Center in Washington, D.C., where the winner from each region will compete for awards in design, performance, directing, playwriting, stage management, dramaturgy, arts leadership and theater criticism.
In the future, Green sees herself on Broadway, delving into musical theater before going mainstream.
"I want to get my name out there," she said. "In five or six years from now, I can't wait to look back and say 'I did it.'"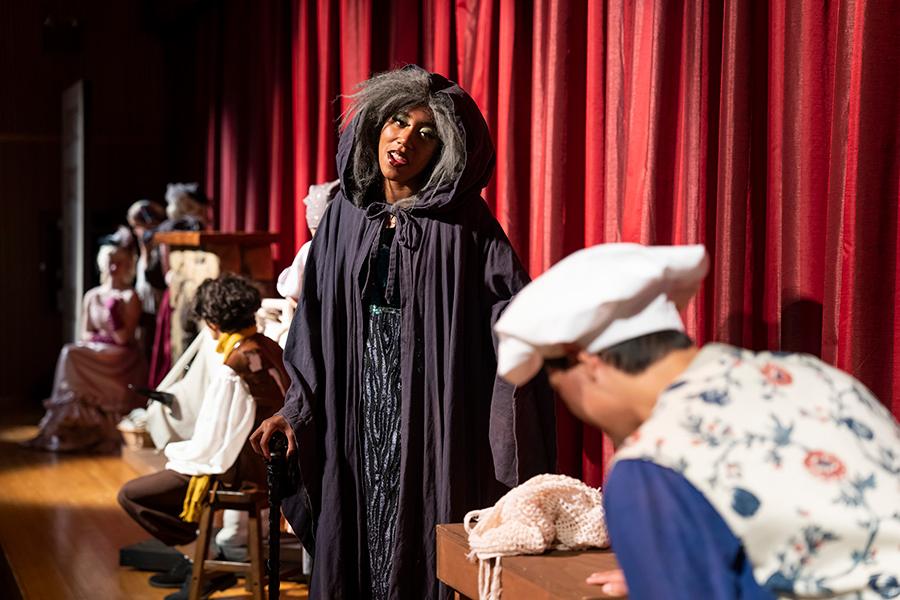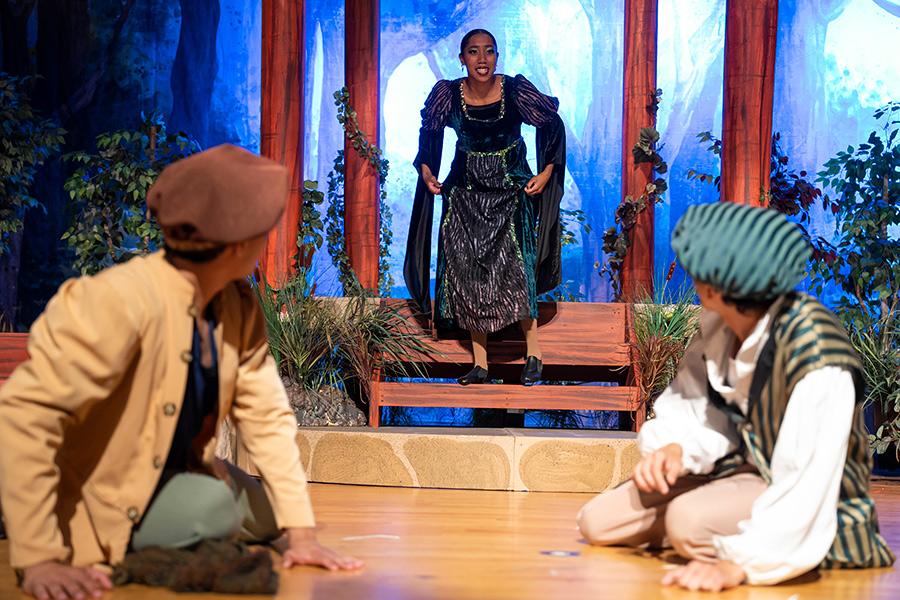 ABOUT IONA
Founded in 1940, Iona University is a master's-granting private, Catholic, coeducational institution of learning in the tradition of the Edmund Rice Christian Brothers. Iona's 45-acre New Rochelle campus and 28-acre Bronxville campus are just 20 miles north of Midtown Manhattan. With a total enrollment of nearly 4,000 students and an alumni base of over 50,000 around the world, Iona is a diverse community of learners and scholars dedicated to academic excellence and the values of justice, peace and service. Iona is highly accredited, offering undergraduate degrees in liberal arts, science, and business administration, as well as Master of Arts, Master of Science and Master of Business Administration degrees and numerous advanced certificate programs. Iona's LaPenta School of Business is accredited by AACSB International, a prestigious recognition awarded to just five percent of business schools worldwide. The Princeton Review recognized Iona's on-campus MBA program as a "Best Business School for 2023." Iona University also recently launched a new, fully online MBA program for even greater flexibility. In July 2021, Iona University and NewYork-Presbyterian announced the establishment of the NewYork-Presbyterian Iona School of Health Sciences, to be principally located on the University's new campus in Bronxville, N.Y. Supported by a $20 million gift from NewYork-Presbyterian, the NewYork-Presbyterian Iona School of Health Sciences offers a new vision for collaborative health care education, modern workforce development, and community care. On July 1, 2022, Iona officially changed its status from College to University, reflecting the growth of its academic programs and the prestige of an Iona education.