Iona University Students Receive Marriage and Family Therapy Award Following Career Switch to Pursue Longtime Passions
Manpreet Singh '23MS and Stacey Smith '23MS joined Iona's Marriage and Family Therapy graduate program after pursuing careers in information technology and telecommunications, respectively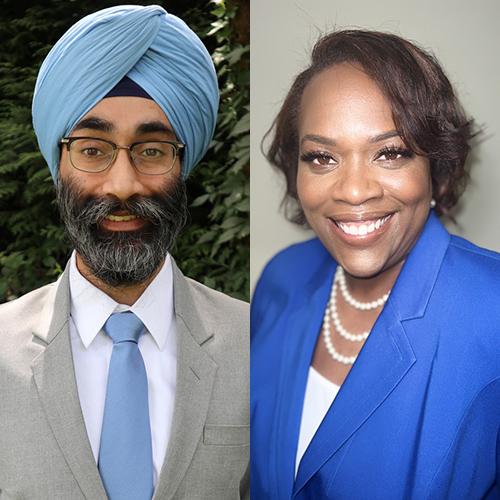 Iona University's nationally accredited Marriage and Family Therapy (MFT) graduate program announced Manpreet Singh '23MS and Stacey Smith '23MS as this year's recipients of the annual Award for Academic Excellence.
Each year, Iona's MFT faculty and staff select students based on their academic, clinical and collaborative performance, as well as efforts that go above-and-beyond program requirements and commitment to social justice in their clinical work. The award is normally presented to one third-year student prior to the end of the spring semester, but because of their outstanding work, MFT faculty advocated for the inclusion of a second student this year.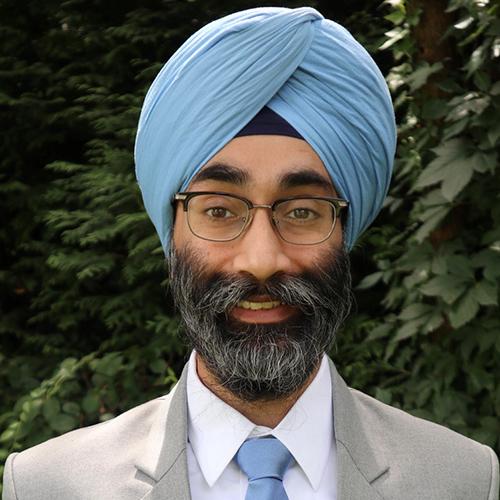 "It was incredibly and uniquely difficult to not award these honors to the entire third year cohort this academic year," said Christiana I. Awosan, Ph.D., MFT program director. "With the University's permission to extend the award to two students this year, Manpreet and Stacey stood out based on the immense personal growth both have endured during the program and how they applied that growth to their clinical work."
Following their passions, Singh and Smith are both pursuing careers in marriage and family therapy after previously working in two different industries.
Originally working in information technology, Singh's career shift into marriage and family therapy challenged him in ways he never imagined. His passion for the field, care for his clients, resilience and curiosity have put him on a path to fulfilling his dreams by working with diverse communities and special needs families.
"'Remember that you are in each other's care' is a phrase Stan Tatkin, Psy.D., MFT said to me, and it is something I tell all my client partners," Singh said. "I believe our cohort embodied this phrase in how we cared for and leaned on each other during our time in the program. This message was also amplified by the MFT faculty, who have guided us and helped us thrive during these challenging three years. I am grateful for my cohort, and the support of the faculty and my family, and I look forward to beginning this new chapter."
Formerly pursuing a career in telecommunications, Smith hopes to contribute to the dire need for more African American clinical supervisors in the field of marriage and family therapy, as well as inspire more Black, Indigenous and people of color (BIPOC) to consider a career in marriage and family therapy.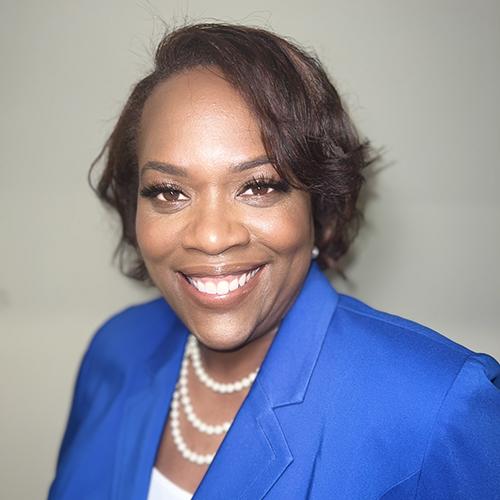 "My experience at Iona University in the Marriage and Family Therapy program has been one full of many emotions," Smith said. "Retiring from a telecommunications technical field to enter a field that is totally opposite, has been an arduous, yet fulfilling and rewarding journey. I am grateful for the supportive and caring administrators and most importantly, my wonderful and encouraging cohort. I hope to become an additional and empathetic voice in normalizing optimal mental health in the BIPOC communities, as well as a much-needed African American clinical supervisor. The skills and knowledge I have learned through this program will assist me with changing the perspective lens of mental health to a more positive and healthier one."
Iona's Master of Science in Marriage and Family Therapy is a part of the NewYork-Presbyterian Iona School of Health Sciences, and prepares students for rewarding careers as licensed marriage and family therapists across New York State. With supportive faculty, a COAMFTE-accredited curriculum and an emphasis on hands-on preparation, Iona graduates are fully equipped for a career providing therapy to couples and families through interpersonal challenges.
Ready to apply? Begin your MFT application.
ABOUT IONA
Founded in 1940, Iona University is a master's-granting private, Catholic, coeducational institution of learning in the tradition of the Edmund Rice Christian Brothers. Iona's 45-acre New Rochelle campus and 28-acre Bronxville campus are just 20 miles north of Midtown Manhattan. With a total enrollment of nearly 4,000 students and an alumni base of more than 50,000 around the world, Iona is a diverse community of learners and scholars dedicated to academic excellence and the values of justice, peace and service. Iona is highly accredited, offering undergraduate degrees in liberal arts, science and business administration, as well as Master of Arts, Master of Science and Master of Business Administration degrees and numerous advanced certificate programs. Iona students enjoy small class sizes, engaged professors and a wide array of academic programs across the School of Arts & Science; LaPenta School of Business; NewYork-Presbyterian Iona School of Health Sciences; and Hynes Institute for Entrepreneurship & Innovation. Iona is widely recognized in prestigious rankings, including The Princeton Review's 2024 national list of "The Best 389 Colleges" and The Wall Street Journal/College Pulse's "2024 Best Colleges in America," which ranked Iona at #66 in the nation overall and #8 in the nation among Catholic schools. Iona's LaPenta School of Business is also accredited by AACSB International, a recognition awarded to just five percent of business schools worldwide. In addition, The Princeton Review recognized Iona's on-campus MBA program as a "Best Business School for 2023." Iona also offers a fully online MBA program for even greater flexibility. In July 2021, Iona announced the establishment of the NewYork-Presbyterian Iona School of Health Sciences, which is now principally located on Iona's Bronxville campus in collaboration with NewYork-Presbyterian. Connecting to its Irish heritage, the University also recently announced it is expanding abroad with a new campus in County Mayo, Ireland. A school on the rise, Iona officially changed its status from College to University on July 1, 2022, reflecting the growth of its academic programs and the prestige of an Iona education.