Remembering Horace John 'Harry' Gibbs '53
Harry Gibbs '53, served as a special agent for the United States Secret Service was assigned to the White House as part of a team that protected Presidents Eisenhower, Nixon and Kennedy.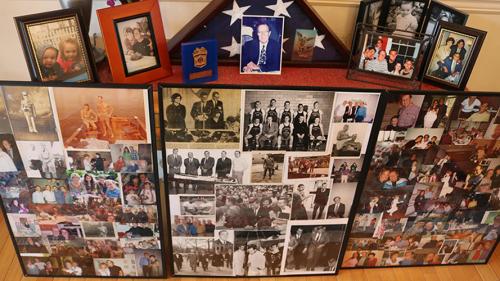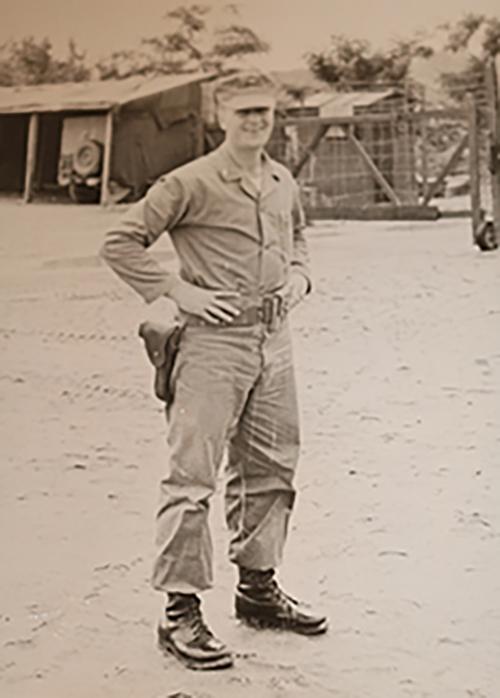 NEW ROCHELLE, N.Y. – Iona College remembers alumnus, Horace John "Harry" Gibbs '53, who died at the age of 87, on June 17, 2018. Gibbs, who served as a special agent for the United States Secret Service was assigned to the White House as part of a team that protected President Eisenhower, President Nixon and President Kennedy.
Despite this impressive position, Harry remained a humble, beloved man who delighted in the simple joy of playing basketball.
Former New York City police commissioner and Assistant United States Attorney Robert J. McGuire '58 remembered Harry as "an all-around good person. Good-looking, classy, no rough edges. He was always decent to people and everyone liked him. And boy, did he love basketball." In fact, at one point in his career, basketball helped Harry bring in a criminal. He was working on a case involving stolen Federal checks and while playing a pick-up game in a New York City schoolyard, he was secretly staking out a suspect who was playing on another court.
Harry, affectionately known as "Honey" to his friends and family, was born and grew up in the Throggs Neck section of the Bronx. He graduated from All Hallows High School and then attended Iona College where he played for the men's basketball team.
After graduation, Harry joined the U.S Army and served in the Korean War as a special agent in the counter intelligence corps, which was tasked with the detection and prevention of espionage, sabotage and treason.
In 1956, Harry brought his skills to the Department of the Treasury as a U.S. Secret Service Agent.
Carol Gibbs, Harry's wife of 25 years, also knew another side of Harry. "He loved basketball, but he also was an excellent drummer and was in the band in high school," she said. "And he was a very good dancer. He had such poise."
Carol recalled some of his favorite stories, such as the time he was on duty when Marilyn Monroe sang "Happy Birthday" to President Kennedy in Madison Square Garden. "That was one of the highlights of his career," Mrs. Gibbs said. She also recalled another story with special fondness.
"He was guarding President Kennedy and it was a very hot day. The President asked the men why they were dressed in suits, and Harry told him it was required. President Kennedy went inside and came out with golf shirts for all of the agents and told them it was fine to put those on. Harry really appreciated his kindness."
But Harry's life as a Secret Service Agent also put him in dangerous situations and pivotal points in the history of America. Harry ran many field operations and was in charge of the San Francisco Office when Sarah Jane Moore attempted to assassinate President Ford. He was on the scene and the first to interview her.
Harry retired in 1980 and became Head of Security for Major League Baseball, which was a thrill for him because, though basketball was his favorite game, he was an avid Yankees fan and according to Mrs. Gibbs, had a well-situated box at Yankee Stadium, which made even George Steinbrenner, the Yankees owner at the time, envious.
Harry went on to become the corporate security director for American Brands, and then director of corporate security for Revlon, Inc.
Harry had two daughters, three stepchildren and ten grandchildren.
A beloved and well-respected Iona Gael who lived his life with courage and honor, Harry will be remembered by generations to come.
ABOUT IONA
Founded in 1940, Iona College is a master's-granting private, Catholic, coeducational institution of learning in the tradition of the Edmund Rice Christian Brothers. Iona's 45-acre campus is just 20 miles north of Midtown Manhattan. With a total enrollment of nearly 4,000 students and an alumni base of over 50,000 around the world, Iona is a diverse community of learners and scholars dedicated to academic excellence and the values of justice, peace and service. Iona is highly accredited, offering undergraduate degrees in liberal arts, science, and business administration, as well as Master of Arts, Master of Science and Master of Business Administration degrees and numerous advanced certificate programs. Iona's LaPenta School of Business is accredited by AACSB International, a prestigious recognition awarded to just five percent of business schools worldwide. The Princeton Review recognized Iona's on-campus MBA program as a "Best Business School for 2020." Iona College also recently launched a new, fully online MBA program for even greater flexibility.