Iona College Statement on Diversity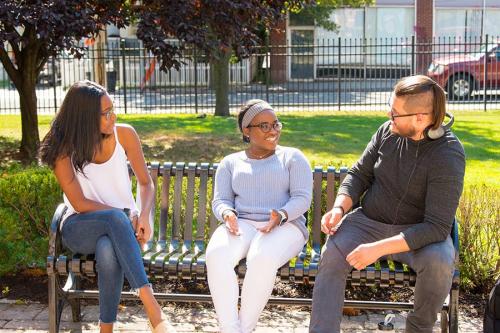 Iona College strives to be a diverse community of learners and scholars dedicated to academic excellence in the tradition of the Christian Brothers and American Catholic higher education. We commit ourselves to education within the rich heritage of these legacies, especially intellectual inquiry and the values of justice, peace and service. Inherent in the Mission of Iona College is a commitment to diversity.

Therefore, the College seeks to promote, embrace and celebrate an open and inclusive environment for those of multiple backgrounds and differences including but not confined to age, lifestyle, national or ethnic origin, race, creed, color, sex, marital status, veteran status, sexual orientation, affectional preference, gender identity, citizenship status, disability or socio-economic background. A goal of Iona College is to foster an understanding, appreciation, and valuing of diversity. It holds that diversity should permeate all areas and aspects of Iona College in ways that demonstrate its institutional commitment to multicultural diversity.

As an inclusive institution, Iona College welcomes its faculty, student body, administration, staff and alumni associations to learn, grow and share their worldviews in a constructive manner. We recognize that diversity enriches the educational environment by fostering respect for differences, stimulating innovative teaching and learning, and preparing students to live and work in a global society.
Amended: January 14, 2015