Lisbeth Baez '20, '22MBA
Graduate Assistant
Hynes Institute for Entrepreneurship & Innovation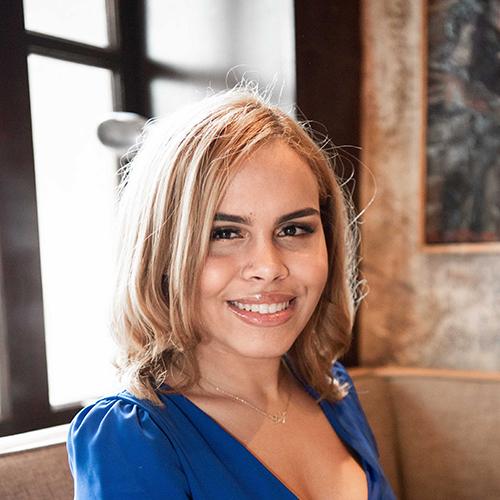 Email:
Degrees:
BBA, Management, Iona College
Minor in Entrepreneurship, Iona College
Lisbeth Baez joins the team as the graduate assistant for the Hynes Institute for Entrepreneurship and Innovation at Iona College. She is currently pursuing an MBA in Marketing at Iona College.
Lisbeth serves as a community entrepreneurial ambassador, accelerating access to entrepreneurship education locally and globally. She currently leads entrepreneurial mindset workshops for undergraduate students. Lisbeth is an active member of the student-led changer maker initiative on campus, University Innovation Fellows, which is run by the Stanford University d.School. Lisbeth is also the founder of Parkey, a technology solution that she kick-started during the first year of the Iona Innovation Challenge at Iona College. She is currently participating in a local incubator program with Element46 out of Westchester County with a mission to scale her technology business to the next level.