Why Education?
Set yourself apart as a master teacher by advancing your skills and knowledge as an effective and creative educator. Earning a master's degree will take your career to the next level and, in some cases, meet requirements needed for continued certification.
Why Study Education at Iona?
You will learn from dedicated faculty who have first-hand experience as teachers, principals, and school superintendents. They will become your mentors, career advisers and advocates helping you achieve success in your own classroom. You will learn best practices and new applications from professionals who have been there before.
Our courses meet in the evening, so you can manage your job and family life while earning your degree.
Concentrations are available for you to customize your degree to a specific age group or subject area:
Literacy (Birth – Grade 6)
Literacy (Birth - Grade 6) and Special Education (Childhood)
Early Childhood Special Education (Birth-Grade 2)
Childhood Special Education (Grades 1-6)
Adolescence Education (Grades 7-12): Biology, English, Mathematics or Social Studies
Adolescence Special Education (Grades 5-12) and Literacy
What You'll Learn
You will gain an understanding of how students learn, and you will develop the skills and experience to teach children and young adults in diverse settings and subject areas.
You will learn the practical skills of developing and presenting effective lesson plans in your area, so that your students are prepared to succeed.
Unique Elements of Program
---
Program Highlights
Accessible, Supportive faculty
Our instructors are committed to your academic and professional success. They use their experiences, networks, and research expertise to provide research-grounded and field-based instructional experiences. You are not simply earning a degree; you are being prepared to be 21st century educators.
AAQEP Accreditation
Iona College is a member in good standing of the Association for Advancing Quality in Educator Preparation (AAQEP). Our programs are working toward accreditation under the AAQEP standards.
Strong Networks
Iona's faculty and alumni have developed strong partnerships with area schools, which allows us to place you in a variety of practicum experiences. You can count on a network of support as our alumni are always eager to help fellow Gaels.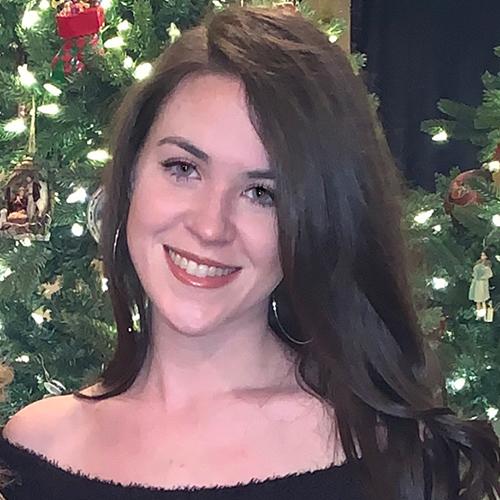 I got my first job right after I graduated in May 2019. Prof. McMahon sent my information to an Iona alumnus, and from there, I was able to get in contact with both the principal of the school and staff developer, who offered me the job shortly after!
Samantha Danko '19, '21ED
Read More About Samantha
Careers & Outcomes
Whether you wish to change career paths or further purse teaching, a graduate degree in education is sure to create more opportunities for you to spread knowledge with others. 
Employers