Why Nursing?
A Bachelor of Science degree (BS) will prepare you as a registered nurse and much more. With your degree, you will enjoy job satisfaction and stability because nurses are respected and in-demand! You will have opportunities to work in a variety of settings, to take on supervisory roles, to earn a competitive salary, and to inspire people everyday!
Why Study Nursing at Iona?
Through our Nursing program, Iona University is committed to ensuring that every nursing student gains the knowledge, experience and deep appreciation needed for compassionate, patient-centered care. Students pursue a traditional 4-year nursing major, with nursing classes and hands-on clinical beginning the third (junior) year in the program. Our baccalaureate nursing program is accredited by the New York Department of Education.
Class sizes are 20:1 and higher and offer personalized attention from our distinguished faculty who are engaging, experienced nursing educators and practitioners committed to your success as you progress through the BS degree in Nursing. Clinical groups are kept intentionally small, 4:1 to 7:1, varying with clinical partnership and specialty. Moreover, Iona University's partnership with NewYork-Presbyterian offers our students leading-edge opportunities as nursing majors.
You will gain invaluable experiences in your clinical rotation through hands-on care and be part of an interprofessional team caring for diverse populations. In the lab, you will have the opportunity to learn on state-of-the-art simulation and technology equipment to foster the acquisition of important knowledge and skills as well as clinical judgment. Our academic community is supportive and caring, providing a safe learning environment that fosters each student's personal and professional development in their journey to becoming a responsive professional individual that thinks critically, values excellence, and is morally reflective. These opportunities ensure that when you graduate, you will have an edge on the competition and be ready to start your professional career.
We pride ourselves on preparing excellent nurses that will be successful in meeting the challenges of the future healthcare environment and who contribute to the profession. Our goal is for our baccalaureate nursing graduates to be leaders at the bedside and contributing members of interprofessional teams who provide the highest quality nursing care to diverse populations across the continuum of care.
Iona University is founded on a mission to educate and serve. It is who we are. There is no better place to train to make a difference in people's lives.
NewYork-Presbyterian Iona School of Health Sciences
As part of the NewYork-Presbyterian Iona School of Health Sciences, nursing students will develop the skills and experience needed for tomorrow's workforce.
Students will have the opportunity to do clinicals and rotations at NewYork-Presbyterian, ranked one of the top hospitals in the nation by U.S. News & World Report 2022-23. Iona students will also be considered for full-time positions within the NewYork-Presbyterian network upon graduation.
Align your education with your career goals at the NewYork-Presbyterian Iona School of Health Sciences and earn a degree of tremendous value for your future.
What You'll Learn
As you progress through the Bachelor of Science (BS) degree from Iona University's Nursing program, you will master the following skills necessary to deliver the best possible care to your patients:
Clinical skills which allow you to treat patients, administer medication, perform tests and procedures, complete nursing interventions, and more;
Technical skills to prepare you to use medical and lab equipment;
Organizational skills to help you coordinate and manage care for patients and work collaboratively with other members of the healthcare team;
Interpersonal skills that will help you develop relationships with your patients and healthcare team members and advocate for best practice and safe care;
Clinical judgment and ethical decision-making skills, which will guide you as you assess situations and determine a course of action;
Leadership skills as you become a professional nurse and accept opportunities to take on more responsibility.
In addition to a rigorous core curriculum covering the humanities, social sciences, business and STEM, students in the nursing major will gain valuable experience in a range of major-specific courses.
---
Nursing Program Highlights
Interprofessional Education (IPE) Field Opportunities
Through Iona's IPE Field Opportunities you'll gain the experience that will enable you to work confidently with cross-disciplinary teams to achieve better outcomes for patients.
Valuable Clinicals and Internships
Our accredited accelerated nursing program fully prepares you to become a nurse in top medical facilities, including the world-renowned NewYork-Presbyterian hospital system. With NYC just 30 minutes from Iona University, you will have a wealth of opportunities for clinical rotations and internships in world-renowned hospitals and health facilities.
Faculty in the Field
Study with experienced and knowledgeable faculty who are practicing nurses in academia and practice. You'll learn from the real-life experience that they bring to the classroom everyday.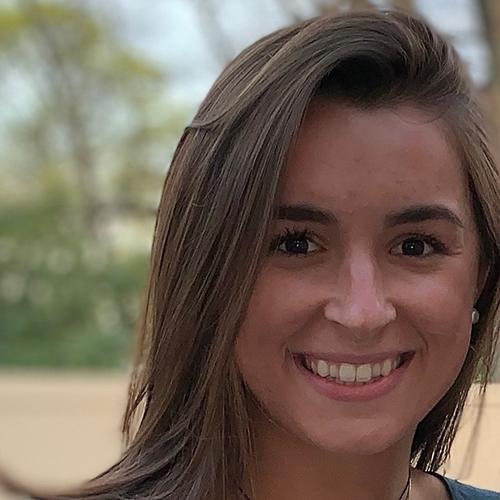 I knew that Iona's nursing program would be a supportive and caring environment where I would have the opportunity to hone my skills as a nurse surrounded by a strong community of students and faculty who care about their students.
Nicole O'Leary '21
Read More About Nicole
Take a Virtual Tour
Our brand-new, state-of-the-art nursing facility offers our nursing students cutting-edge, hands-on experience, right on campus!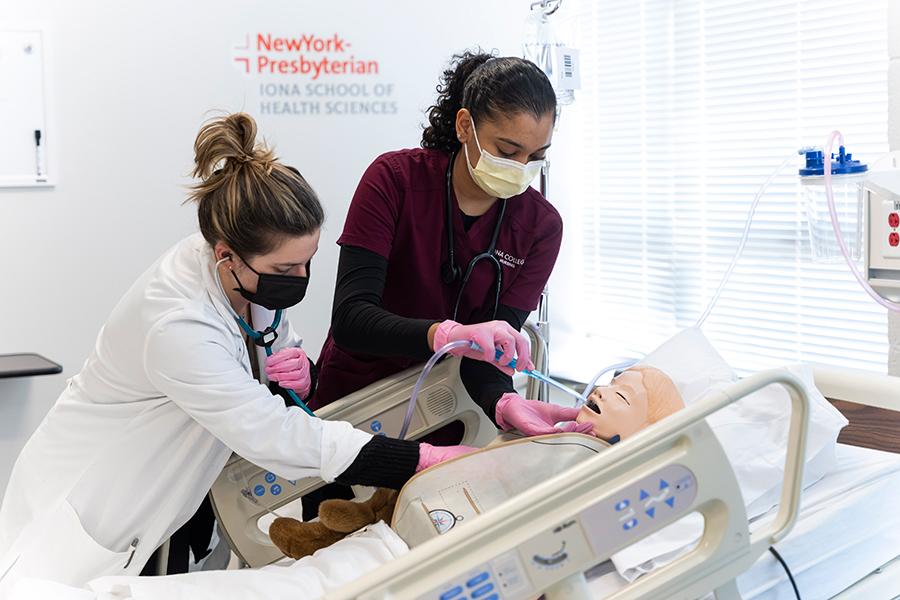 Careers & Outcomes
Nurses who earn a Bachelor of Science degree are in high demand and often enjoy a wide range of lucrative professional opportunities.
An accredited nursing program prepares students to apply for licensure and embark on a variety of nursing career paths in the following settings:
Hospitals
Private Practices
Schools and Camps
Nursing Homes
Home-based Health Services
Mental Health Centers
Hospice Centers
Public and Community Health
Learn more about Iona University's Nursing major!
Iona University's accredited Nursing program prepares students to become registered nurses with the potential for career advancement. Request information to learn more about our Nursing program and two Bachelor of Science degree tracks!