Why Nursing?
Majoring in nursing prepares you to become a registered nurse and eventually embark on a career in advanced practice nursing, management and research. Through your accredited nursing program at Iona College, you are prepared to apply for your New York nursing license, take on supervisory roles and positively impact people's lives! What type of work could be more important?
Why Study Nursing at Iona?
Through the Nursing program, Iona College is committed to ensuring that every nursing student gains the knowledge, experience and deep appreciation of compassionate patient care. Students can choose a traditional 4-year nursing major or an accelerated 16-month second-degree nursing program. Our baccalaureate nursing program is accredited by the New York Department of Education.
Class sizes are 20:1 and higher and offer personalized attention from our distinguished faculty who are engaging, experienced nursing educators and practitioners committed to your success as you progress through the BS degree in Nursing. Clinicals are 1:4 to 8 depending on the clinical agency requirements and discipline. In addition, Iona College's partnership with NewYork-Presbyterian offers our students leading-edge opportunities as nursing majors. You gain invaluable hands-on experience which ensures that when you graduate, you will have an edge on the competition and be ready to start improving the lives of others.
NewYork-Presbyterian Iona School of Health Sciences
As part of the NewYork-Presbyterian Iona School of Health Sciences, nursing students will develop the skills and experience needed for tomorrow's workforce.
Students will have the opportunity to do clinicals and rotations at NewYork-Presbyterian, ranked New York's #1 hospital by U.S. News & World Report 2021-22. Iona students will also be considered for full-time positions within the NewYork-Presbyterian network upon graduation.
Align your education with your career goals at the NewYork-Presbyterian Iona School of Health Sciences and earn a degree of tremendous value for your future.
What You'll Learn
As you progress through the Bachelor of Science (BS) degree from Iona College's Nursing program, you will master the following skills necessary to deliver the best possible care to your patients:
Clinical skills which allow you to treat patients, administer medication, perform tests and procedures, and more;
Technical skills to prepare you to use medical and lab equipment;
Organizational skills to help you coordinate and manage care for patients and work collaboratively with other members of the healthcare team;
Interpersonal skills that will help you develop relationships with your patients and healthcare team members;
Critical thinking and ethical decision-making skills, which will guide you as you assess situations and determine a course of action;
Leadership and managerial skills as you accept opportunities to take on more responsibility.
In addition to a rigorous core curriculum covering the humanities, social sciences, business and STEM, students in the nursing major will gain valuable experience in a range of major-specific courses.
---
Nursing Program Highlights
Valuable Clinicals and Internships
Our accredited nursing program fully prepares you to become a nurse in New York's top medical facilities. With NYC just 30 minutes from Iona College, you will have a wealth of opportunities for clinical rotations and internships in world-renowned hospitals and health facilities.
Two Pathways to Earn A Degree
You have the option to earn your degree in a traditional 4-year undergraduate program, complete with a core, liberal arts curriculum for new and transfer students. The other pathway is an accelerated, 16-month second-degree program for students who already have a bachelor's degree in another field. Both pathways will prepare graduates to sit for the National Council Licensure Examination for Registered Nurses (NCLEX-RN).
Faculty in the Field
Study with experienced and knowledgeable faculty who are practicing nurses in academia and practice. You'll learn from the real-life experience that they bring to the classroom everyday.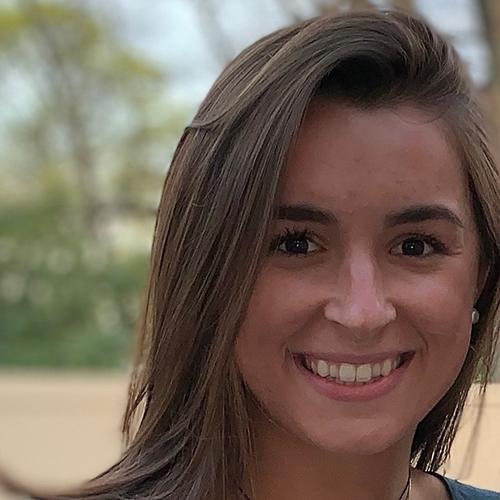 I knew that Iona's nursing program would be a supportive and caring environment where I would have the opportunity to hone my skills as a nurse surrounded by a strong community of students and faculty who care about their students.
Nicole O'Leary '21
Read More About Nicole
Take a Virtual Tour
Our brand-new, state-of-the-art nursing facility offers our nursing students cutting-edge, hands-on experience, right on campus!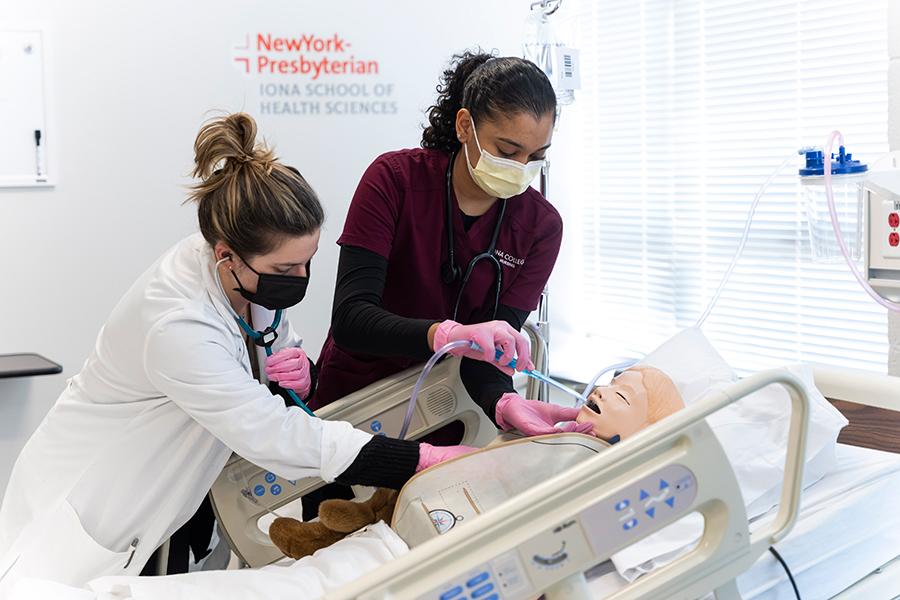 Careers & Outcomes
Nurses who earn a Bachelor of Science degree are in high demand and often enjoy a wide range of lucrative professional opportunities.
An accredited nursing program prepares students to apply for NY licensure and embark on a variety of nursing career paths in the following settings:
Hospitals
Private Practices
Schools and Camps
Nursing Homes
Home-based Health Services
Mental Health Centers
Hospice Centers
Public and Community Health
Accelerated Second-Degree Program Admission Requirements
Iona College's 16-month second-degree nursing program is an accelerated pathway for those who already have a bachelor's degree in a non-nursing field. Iona is currently offering direct-entry admission to qualified applicants.
Apply for Second-Degree Nursing Program
For more information about the Accelerated Second-Degree program, contact Julia Frampton at jframpton@iona.edu.
Successful candidates will need:
A baccalaureate degree
Cumulative minimum GPA of 3.0
Completion of the following courses with a "B" or better:

Chemistry*
Microbiology*
Anatomy and Physiology*
Developmental Psychology
*All sciences must include a laboratory.
---
Learn more about Iona College's Nursing major!
Iona College's accredited Nursing program prepares students to become registered nurses with the potential for career advancement. Request information to learn more about our Nursing program and two Bachelor of Science degree tracks!