Tony Kelso, Ph.D.
Professor
Chair, Media & Strategic Communication Department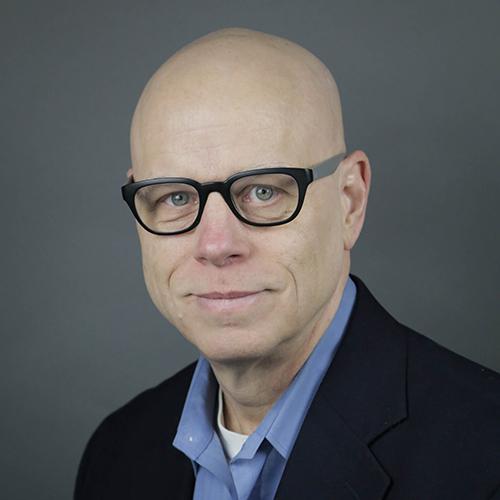 Office:

Murphy Center, Third Floor, Room 337

Phone:

(914) 637-7795

(914) 637-7795

Email:
Degrees:
Ph.D., New York University
MA, University of Michigan
BS, University of Michigan
Dr. Tony Kelso serves as department chair and heads up the advertising concentration. He teaches courses in introduction to advertising, the creative process in advertising, media planning & buying, and trends in advertising. He has also taught classes in the areas of first peoples & the media, history of mass communication, mass media & society, politics & popular culture, race & gender in mass communication, research seminar in mass communication, and courses in political campaigns and political propaganda. Dr. Kelso takes an eclectic approach to scholarship – he has produced publications in areas as diverse as advertising & religion, advertising & society, gender nonconforming children in the media, politics and popular culture, and subscription television.
Books
Encyclopedia of Politics, the Media, and Popular Culture (co-author). Santa Barbara, Calif.: ABC-Clio/Greenwood.
Mosh the Polls: Youth Voters, Popular Culture, and Democratic Engagement (co-editor). Lanham, Md.: Lexington Books.
The Social Impact of Advertising: Confessions of an (Ex-)Advertising Man. Lanham, Md.: Rowman & Littlefield.
Peer-Reviewed Journal Articles
Snakes and Snails and Mermaid Tales: Raising a Gender-Variant Son. Child and Adolescent Clinics of North America, 20, 745-755.
Still Trapped in the U.S. Media's Closet: Representations of Gender-Variant, Pre-Adolescent Children. Journal of Homosexuality, 62, 1058-1097.
Viewing Advertising through the Lens of Faith: Finding God in Images of Mammon. Implicit Religion, 9(1), 29-53.
Book Chapters
After 20 Years, I Want to See My Abusive Dad for His Money. In P. Arlov, Wordsmith: A Guide to College Writing (pp. 576-583). Boston: Pearson.
And Now No Word from Our Sponsor: How HBO Puts the Risk Back into Television. In M. Leverette, B. L. Ott, & C. L, Buckley (Eds.), It's Not TV: Watching HBO in the Post-Television Era (pp. 46-64). New York: Routledge.
Cast a Vote, Yo: Targeting the Hip-Hop Generation through Advertising and Popular Culture. In T. Kelso & B. Cogan (Eds.), Mosh the Polls: Youth Voters, Popular Culture, and Democratic Engagement (pp. 145-162). Lanham, Md.: Lexington Books.
Introduction (co-author). In T. Kelso & B. Cogan (Eds.), Mosh the Polls: Youth Voters, Popular Culture, and Democratic Engagement (pp. 1-20). Lanham, Md.: Lexington Books.
After serving as a broadcast producer at Young & Rubicam and a copywriter/producer at J. Walter Thompson, Dr. Kelso left his full-time advertising career behind to enter the Ph.D. program in Culture and Communication at New York University's Steinhardt School of Education. While pursuing his doctorate, he maintained his own freelance business as a copywriter. Upon completing his degree, he was chosen to deliver the valedictorian address at the commencement ceremony for his graduating class.
 
At Iona, besides teaching an array of courses and conducting research in various areas (see a sample of publications below), Dr. Kelso has also devoted himself to service on campus. Over the years, he has served as chair of the Athletic Committee and the Diversity Committee, as well as an active member of the Arts Council, the College Council, the Institutional Review Board, the Library Committee, and the Student Affairs Committee. Moreover, he has helped plan and delivered talks for a variety of events, such as Iona's Week of the Peacemaker and Women's History Month. In 2016, he received Iona's Hugh McCabe Award for Social Justice.
 
In addition, Dr. Kelso has been interviewed as a media pundit for American Public Radio and National Public Radio. He has also dabbled in community politics, serving as vice president of the Community Education Council in Northern Manhattan, director of communications for the Suzi Oppenheimer for New York State Senate campaign, and director of social media for the Mark Levine for New York State Senate campaign.