Historic Day as Iona Celebrates First Commencement as a University
Iona's 79th annual Commencement ceremony honored the accomplishments of the Class of 2023 and commemorated its historic first year as a University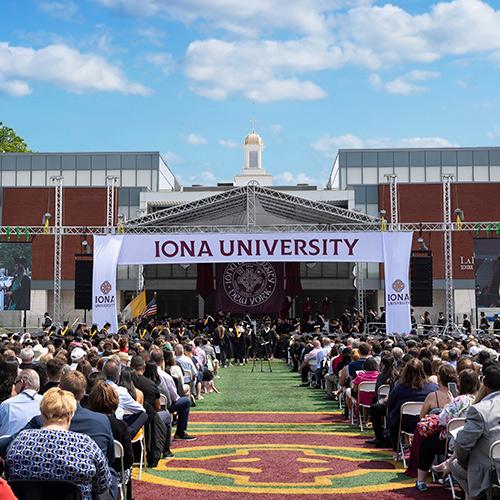 New Rochelle, N.Y. – The Class of 2023 will forever be known as the first graduating class of Iona University.
This historic milestone was celebrated during Iona's 79th annual Commencement ceremony on May 19, 2023, the first since transitioning to a University in July 2022. The ceremony honored over 850 undergraduate and graduate students on Iona's New Rochelle campus, with over 5,500 faculty, family and friends in attendance.
HEINEKEN USA CEO Maggie Timoney '89, '92MBA, '23H, the first woman to serve as CEO of a major beer company in the United States, delivered this year's keynote address. Timoney also received an honorary doctorate degree. She began her speech with anecdotes about her time as a student at Iona, and then delved into key takeaways she wanted each graduate to take with them.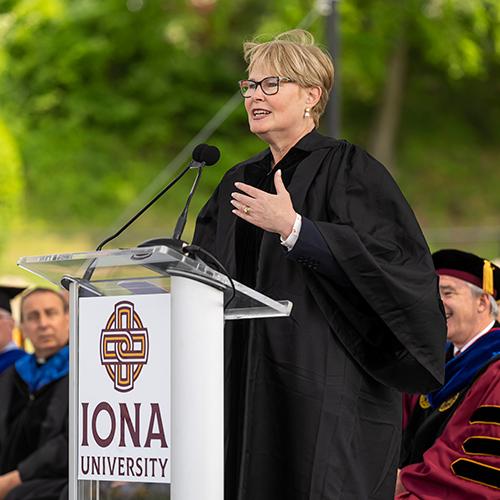 "I have three words of wisdom – first, be yourself," she said. "My father once gave me the greatest lesson ever. 'Whether you're the Pope or the man sweeping the streets, at the end of the day, it's dust to dust and ashes to ashes.' So, don't get intimidated by titles and really try to be yourself. It is the greatest gift you can give yourself and equally important allow others to be themselves. Number two, build your tribe. Life is a contact sport - meeting people in person, looking them in the eye, networking, listening and talking. Number three, be present. Memories last a lifetime when you're present. It is more difficult now to stay in the moment and it takes concerted effort to make that choice."
"If you're present and if you're yourself – it's going to be easier to build your tribe," she concluded. "I'm humbled and honored to have been chosen to speak today. Congratulations Class of 2023."
Iona University President Seamus Carey, Ph.D., congratulated this year's class, noting that all of their hard work throughout the years has prepared them for a bright and meaningful future ahead.
"You not only know how to collect data; you know how to decipher its meaning. You not only know how to administer an I.V.; you understand the impact of the medicine. You have not only read literary texts; you understand how they shape our understanding of human identity," Carey said. "Iona graduates are known for giving attention to what is important and using their education to make an impact on the world. I look forward to the Class of 2023 building on that tradition."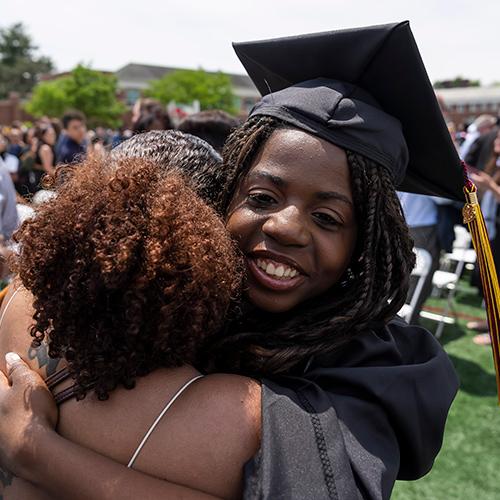 Aidan Connolly '23, outgoing president of the Student Government Association (SGA), welcomed his fellow Gaels and guests, offering reflections on their unprecedented college experience. From persevering through a pandemic to celebrating Iona's rebrand as a University, Connolly highlighted that through each new chapter, the sense of community at Iona was always palpable.
"Whatever your journey has been, I can confidently say that you didn't do it alone," he said. "Whether it be a faculty member, staff, administrator, fellow student or a dear friend, it was the generosity of others gathered here today that made you the person you are."
The undergraduate student speaker was Megan Sweeney '23, who delivered a moving message, expressing how Iona's commitment to service inspired her to join the Peace Corps.
"I will be moving to Rwanda two weeks from today," she said. "There, I will be teaching in rural schools, specifically advocating for equal access to education. I would not have been inspired to do this at any other institution; none of this would have been possible without my four years at Iona. If you take away anything from these short minutes, I want it to be this – use your privilege of obtaining a higher education to make the world a better place."
Next, graduate student speaker Sara Monahan '23MBA, encouraged her fellow classmates to remain steadfast in their pursuits of learning and living with purpose.
"Your education does not end today, it is only the beginning," she said. "Whether you pursue additional formal education or simply stay curious and open-minded, committing to lifelong learning will allow you to become the best version of yourself…Pursue your dreams, embrace new challenges, and make a meaningful impact on the world around you."
This year's ceremony is available for viewing on Iona's Commencement website.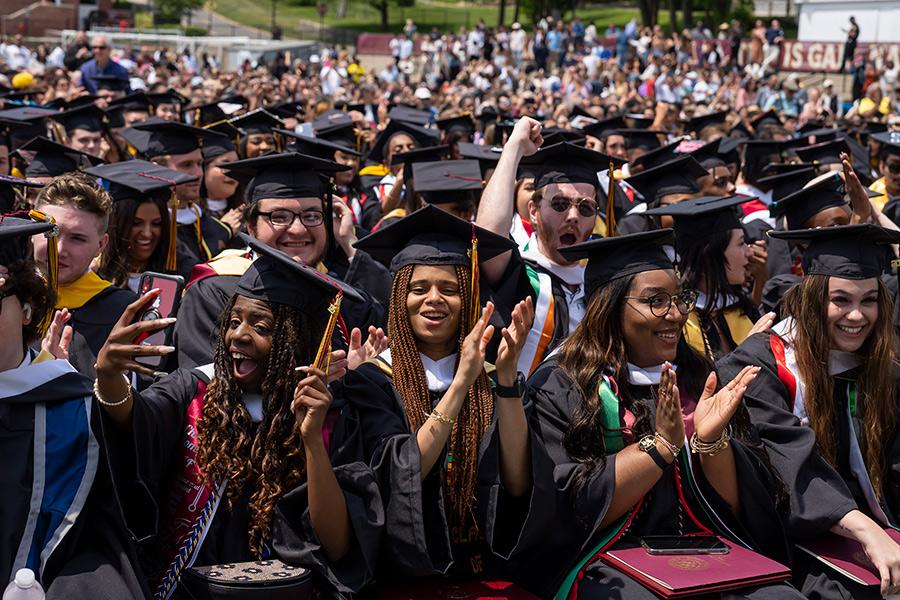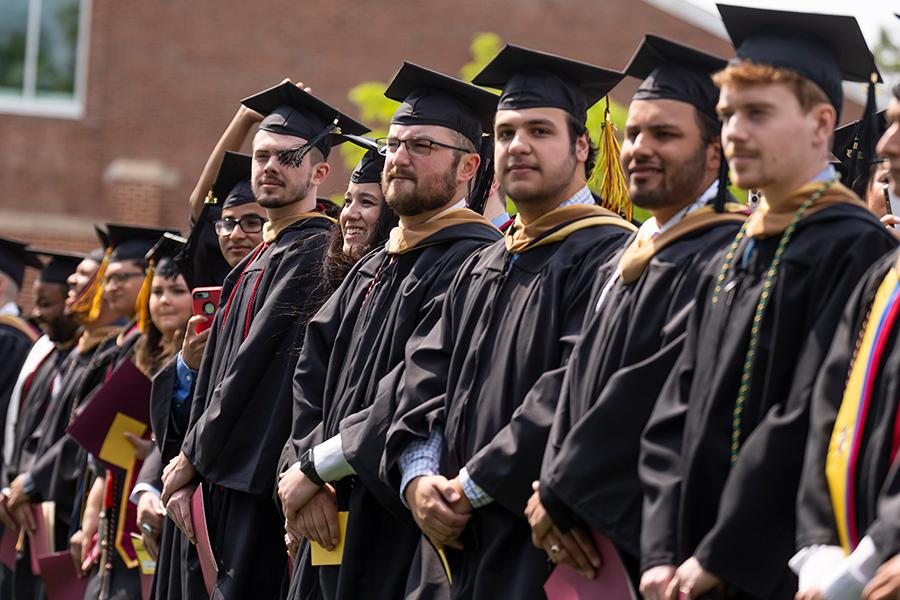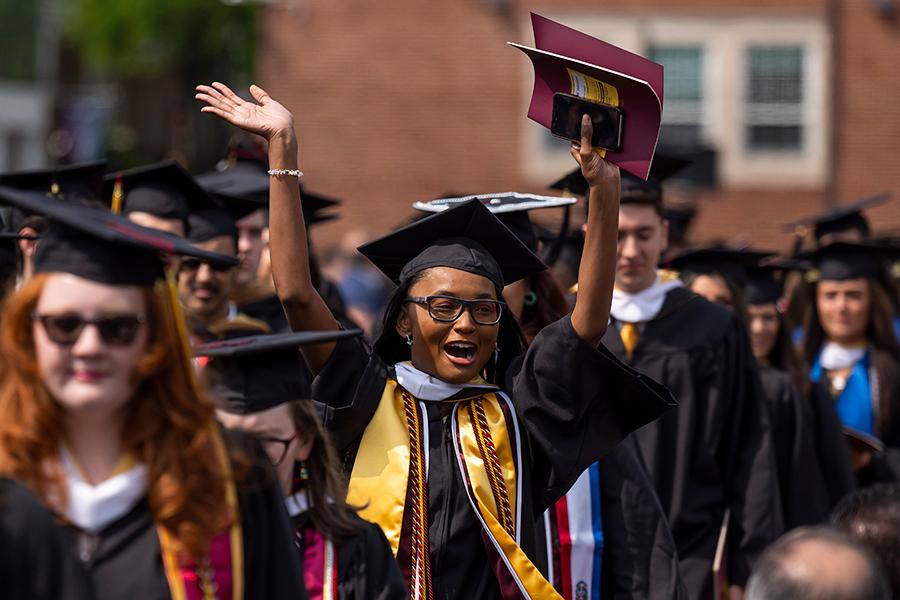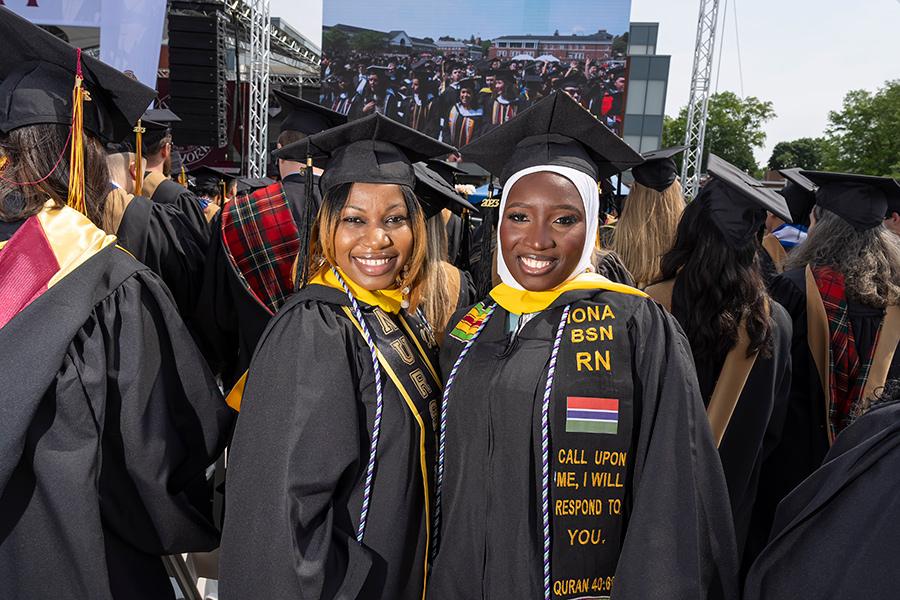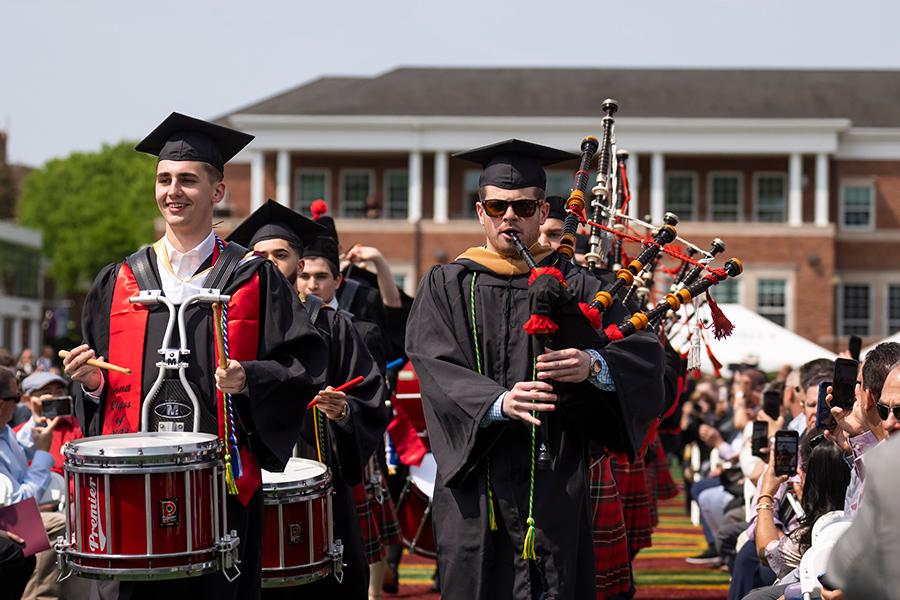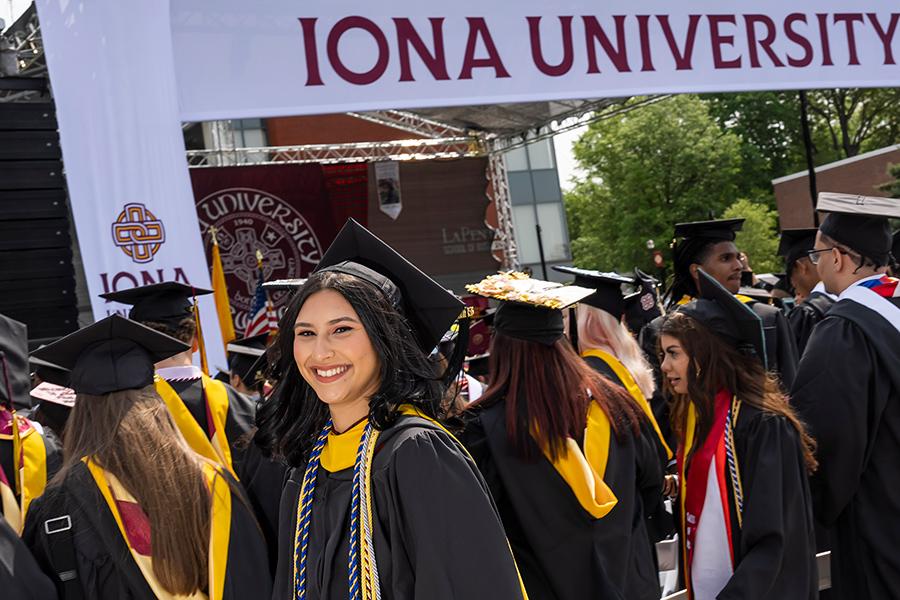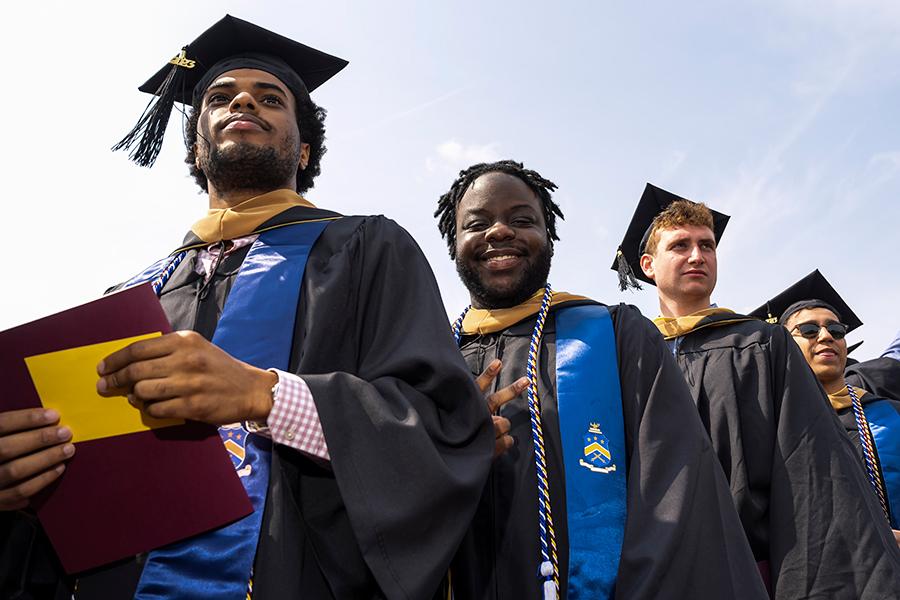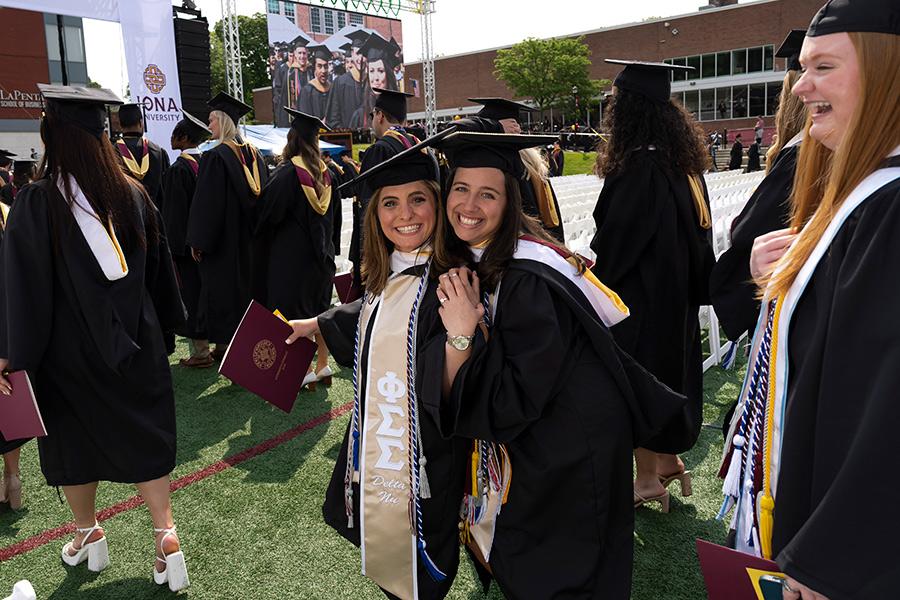 ABOUT IONA
Founded in 1940, Iona University is a master's-granting private, Catholic, coeducational institution of learning in the tradition of the Edmund Rice Christian Brothers. Iona's 45-acre New Rochelle campus and 28-acre Bronxville campus are just 20 miles north of Midtown Manhattan. With a total enrollment of nearly 4,000 students and an alumni base of over 50,000 around the world, Iona is a diverse community of learners and scholars dedicated to academic excellence and the values of justice, peace and service. Iona is highly accredited, offering undergraduate degrees in liberal arts, science, and business administration, as well as Master of Arts, Master of Science and Master of Business Administration degrees and numerous advanced certificate programs. Iona's LaPenta School of Business is accredited by AACSB International, a prestigious recognition awarded to just five percent of business schools worldwide. The Princeton Review recognized Iona's on-campus MBA program as a "Best Business School for 2023." Iona University also recently launched a new, fully online MBA program for even greater flexibility. In July 2021, Iona University and NewYork-Presbyterian announced the establishment of the NewYork-Presbyterian Iona School of Health Sciences, to be principally located on the University's new campus in Bronxville, N.Y. Supported by a $20 million gift from NewYork-Presbyterian, the NewYork-Presbyterian Iona School of Health Sciences offers a new vision for collaborative health care education, modern workforce development, and community care. On July 1, 2022, Iona officially changed its status from College to University, reflecting the growth of its academic programs and the prestige of an Iona education.