How One Iona Couple's Cherished Memories Created a Legacy of Giving Back
Guy Castellano '87 establishing the Patricia D. Castellano '94 and Gaetano P. Castellano '87 Endowed Scholarship to support student success at Iona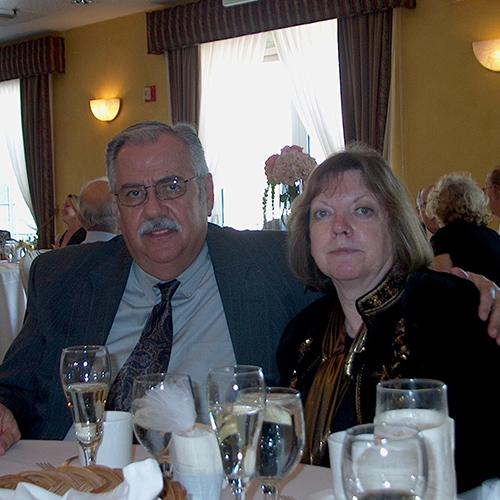 Iona's New Rochelle campus is filled with memories of the life Guy Castellano '87 shared with his late wife, Patti '94. There's the Iona High Cross that was deeply meaningful for them; the original section of Ryan Library, where the two often met after their night classes; and McSpedon Hall, where they registered for courses and began their journey toward their college degrees.
Today, there is also a plaque in Ryan Library, in the second floor Alcove Room directly below the large crucifix, dedicated to the generosity of Patti and Guy. The plaque was installed on May 5, 2022, which marked what would have been their 55th wedding anniversary. 
He is now taking their commitment to Iona even further by establishing the Patricia D. Castellano '94 and Gaetano P. Castellano '87 Endowed Scholarship. The goal is to help advance Iona's mission and provide the same opportunities that meant so much to Patti and him. Guy has also named Iona in his estate plans.
"Higher education is crucial for success in life," Guy said. "Giving back to Iona will make positive changes in the lives of students, and if Patti were here today she would have looked at me and said, 'Guy, this is what it's all about.'"
Guy grew up in Rye, N.Y., and first met Patti at Safeway Supermarket in Port Chester, where they both worked. "It was her beautiful eyes and that quizzical smile of hers," said Guy.
The two parted ways when Guy left for active duty in the U.S. Navy Reserve that included a tour in Vietnam. Returning home in 1966 with plans to reenlist, he arrived unannounced at Patti's doorstep. "She came to the door with pink rollers in her hair and a scarf holding them in place," he said. "She yelled at me, 'Go away and come back in 60 minutes – not 59 or 61, but 60 minutes.'"
And so, soon began their life together. They were married in 1967 and enjoyed 52 years together. Guy said that readjustment to civilian life was difficult for him.
"Patti lifted me out of a dark place," he said. "She believed in me and made me once again believe in myself."
It was also Patti who inspired him to attend college with her.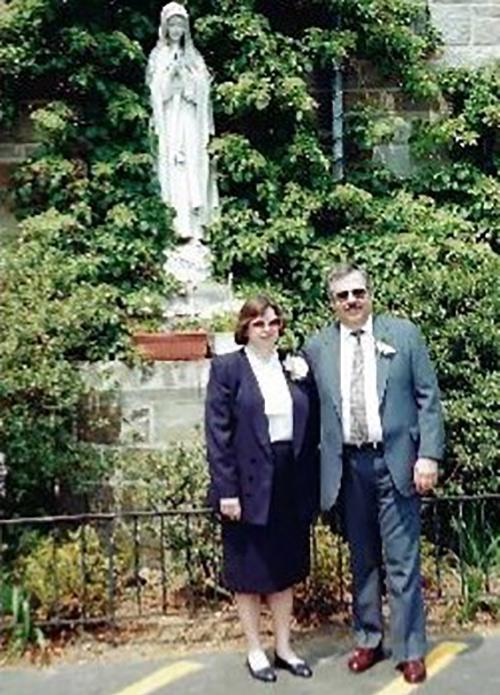 "Patti always had a book in her hand," said Guy. "She had a passion for learning and she wanted a college education. There was never any doubt that her choice would be Iona." And there was little doubt that he would be there with her.
By then, Patti and Guy had started their careers at PepsiCo, working during the day while attending Iona at night. After classes, Patti waited for Guy at Ryan Library for their ride home together.
"She wouldn't let me carry her books," he said. Whenever he began to doubt himself about college, Patti would remind him, "'You're here for a purpose, to better your life and get a college degree, and it's going to be worth it.'"
"An Iona education opens so many doors," Guy said. "The pride of earning my degree gave me a strong reason to hold my head up and it showed me that I have much to offer."
Guy graduated cum laude from Iona in 1987 with a bachelor's degree in facilities management, architecture. Patti graduated cum laude from Iona in 1994 with a bachelor's degree in business administration. They both enjoyed fulfilling, longtime careers at PepsiCo.
Meanwhile, in Ryan Library, the couple's plaque features the image of a ladybug, recognized as a symbol of grace, love and healing, that was so important to Patti.
Recalling all that Patti meant to him during their years together, Guy said that "inspiration, courage, communication and sharing best describe our adventurous life together. I'm carrying on with her love of education and life."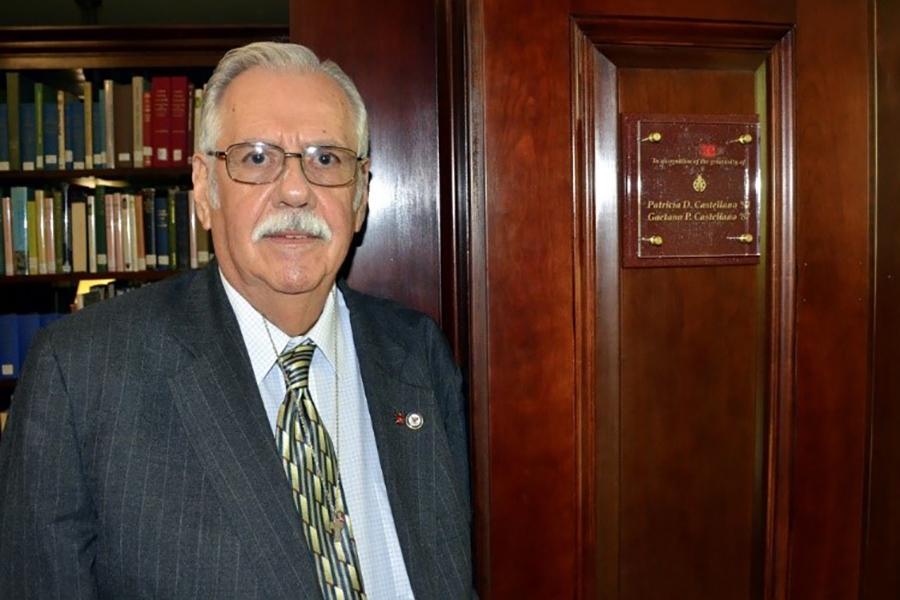 ABOUT IONA
Founded in 1940, Iona University is a master's-granting private, Catholic, coeducational institution of learning in the tradition of the Edmund Rice Christian Brothers. Iona's 45-acre New Rochelle campus and 28-acre Bronxville campus are just 20 miles north of Midtown Manhattan. With a total enrollment of nearly 4,000 students and an alumni base of over 50,000 around the world, Iona is a diverse community of learners and scholars dedicated to academic excellence and the values of justice, peace and service. Iona is highly accredited, offering undergraduate degrees in liberal arts, science, and business administration, as well as Master of Arts, Master of Science and Master of Business Administration degrees and numerous advanced certificate programs. Iona's LaPenta School of Business is accredited by AACSB International, a prestigious recognition awarded to just five percent of business schools worldwide. The Princeton Review recognized Iona's on-campus MBA program as a "Best Business School for 2023." Iona University also recently launched a new, fully online MBA program for even greater flexibility. In July 2021, Iona University and NewYork-Presbyterian announced the establishment of the NewYork-Presbyterian Iona School of Health Sciences, to be principally located on the University's new campus in Bronxville, N.Y. Supported by a $20 million gift from NewYork-Presbyterian, the NewYork-Presbyterian Iona School of Health Sciences offers a new vision for collaborative health care education, modern workforce development, and community care. On July 1, 2022, Iona officially changed its status from College to University, reflecting the growth of its academic programs and the prestige of an Iona education.