Iona College Welcomes Clinical Director to Expand Free and Affordable Family Therapy Services to Underserved Communities
Marc Fernandez '14MS, LMFT heightens community awareness of the Iona Family Therapy Center, filling critical need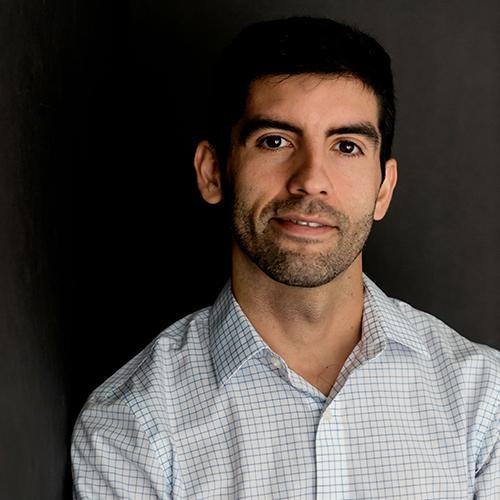 NEW ROCHELLE, N.Y.  — Iona College recently welcomed Marc Fernandez '14MS, LMFT as clinical director of the Iona Family Therapy Center (IFTC). Serving as a liaison between the clinic and surrounding communities, Fernandez plays a critical role in ensuring access to exceptional family, couple and individual counseling services.
"We are thrilled to have someone with such a diverse background in health and human services join us at the IFTC," said Lisa Rene Reynolds, Ph.D., program director and assistant professor in the Marriage and Family Therapy program at Iona College. "Marc's experience and vision for the program will truly transform our efforts as we look to magnify our outreach to more underserved groups."
As clinical director, Fernandez works directly with second- and third-year Marriage and Family Therapy (MFT) graduate students as they provide supervised counseling services in the IFTC while accruing the necessary clinical experience to graduate. Graduate students are supervised by licensed marriage and family therapists, clinical members and approved supervisors of the American Association of Marriage and Family Therapy (AAMFT) while providing therapy services in the IFTC.
Clients, meanwhile, pay on a sliding scale based on their ability to pay and there is no cost for Iona College students, faculty, staff and alumni. These low-cost services are especially important as therapy is currently unattainable for many in need. Not only have out-of-pocket rates skyrocketed, but providers credentialed by insurance companies are fully booked with a waitlist of several months.
Recognizing the importance of face-to-face interaction and in according with the College's protocols regarding COVID-19, the clinic will resume limited in-person appointments in mid-January 2022, while still offering the option for appointments via telehealth.
"As an Iona MFT program graduate, I am honored to return to my alma mater to serve New Rochelle and other local communities," said Fernandez. "I am excited to continue to spread the word about our affordable and life-changing services, while guiding our graduate students down a path for success. I believe that in order to provide exceptional training for our students, our first step must be to expose them to a diverse client population."
In this role, Fernandez also develops and maintains relationships with local establishments such as schools, hospitals and organizations to keep them informed of the IFTC's services. Additionally, he ensures that any external field placements are appropriate for the College's MFT students to receive the best training experience possible.
Iona's MFT master's degree program is part of the recently announced NewYork-Presbyterian Iona School of Health Sciences, offering a new vision for collaborative health care education, modern workforce development and community care.
Culturally inclusive professional and personal development trainings are further being reinforced at Iona by way of a new, four-year $1.9 million Behavioral Health Workforce Education & Training (BHWET) grant from the federal Human Resources Service Administration. This grant also provided $10,000 stipends for students pursuing degrees in MFT or School Psychology, aiming to help fill a critical need in the workforce.
Prior to joining Iona, Fernandez worked with the Long Island-based, nonprofit organization Family and Children's Association, where he supported some of New York's most underserved communities. In his many roles at the organization, he provided families with long-lasting solutions to improve family functioning and worked to prevent them from having to resort to the the family court system. Fernandez also went on to create a counseling clinic that provided school-based mental health and family counseling services for the underserved Spanish-speaking populations of two leading school districts on Long Island. Fernandez's work was reflective of his passion to serve immigrant families, many of whom have endured severe trauma and abuse navigating a new school system while enduring economic hardships.
If you are interested in learning more about the Iona Family Therapy Center's services, please call (914) 633-2418 or email IFTC@iona.edu.
Si quisieras saber más acerca de los servicios ofrecido de parte del Centro de Terapia Familiar de Iona, por favor llámenos al (914) 633-2418 o mándenos un mensaje por correo electrónico a IFTC@iona.edu.
ABOUT IONA
Founded in 1940, Iona College is a master's-granting private, Catholic, coeducational institution of learning in the tradition of the Edmund Rice Christian Brothers. Iona's 45-acre New Rochelle campus and 28-acre Bronxville campus are just 20 miles north of Midtown Manhattan. With a total enrollment of nearly 4,000 students and an alumni base of over 50,000 around the world, Iona is a diverse community of learners and scholars dedicated to academic excellence and the values of justice, peace and service. Iona is highly accredited, offering undergraduate degrees in liberal arts, science, and business administration, as well as Master of Arts, Master of Science and Master of Business Administration degrees and numerous advanced certificate programs. Iona's LaPenta School of Business is accredited by AACSB International, a prestigious recognition awarded to just five percent of business schools worldwide. The Princeton Review recognized Iona's on-campus MBA program as a "Best Business School for 2021." Iona College also recently launched a new, fully online MBA program for even greater flexibility. In July 2021, Iona College and NewYork-Presbyterian announced the establishment of the NewYork-Presbyterian Iona School of Health Sciences, to be principally located on the College's new campus at 171 White Plains Road, Bronxville, N.Y. Supported by a $20 million gift from NewYork-Presbyterian, the NewYork-Presbyterian Iona School of Health Sciences is expected to offer a new vision for collaborative health care education, modern workforce development, and community care.