Iona and Yale Tied for #4 Most Recommended College in Northeast by Students
MIT, Williams College, Princeton University and Yale University Among the Top Five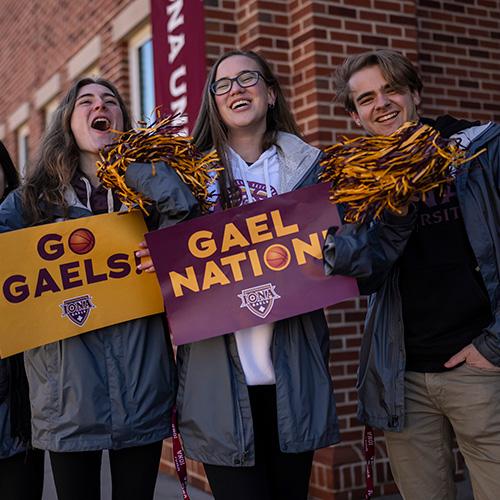 New Rochelle and Bronxville, N.Y. – Iona University is the #4 most highly recommended college in the Northeast by students, tied with Yale University to round out the top five along with MIT, Williams College and Princeton University. That's according to a recent survey conducted by The Wall Street Journal/College Pulse as part of the new "2024 Best Colleges in the U.S." ranking.
"The impact of an Iona education has long been recognized by the success of our graduates. Nevertheless, as we continue to elevate the student experience both inside and outside of the classroom, it is gratifying to be named alongside such prestigious institutions as one of the most recommended by students," said Iona President Seamus Carey, Ph.D., who took the helm in 2019 and set the university on a path of innovation. "I am grateful to the entire Iona community for all the hard work taking place across campus."
The WSJ commissioned College Pulse to survey more than 60,000 college students and recent graduates to gather their views on the learning environment at their college.
In addition to ranking how highly students would recommend their college, the survey also assessed student outcomes such as graduation rates and graduate salaries as well as diversity on campus and more. Critically, the WSJ ranking emphasized how much each college boosted outcomes beyond what would be expected for its students.
Impressively, Iona ranked #66 overall in the nation. Iona was also recognized as one of the best for student experience, salary impact and social mobility. Highlights include:
#66 Best College in America
#8 Best Catholic College in the Nation
#1 Best in the Nation for Student Experience Among Catholic Colleges
#1 Best in New York for Student Experience
#19 Best in the Nation for Student Experience
#6 Best in New York for Salary Impact
#11 Best in New York for Social Mobility
#4 Most Highly Recommended in the Northeast by Students
A SCHOOL ON THE RISE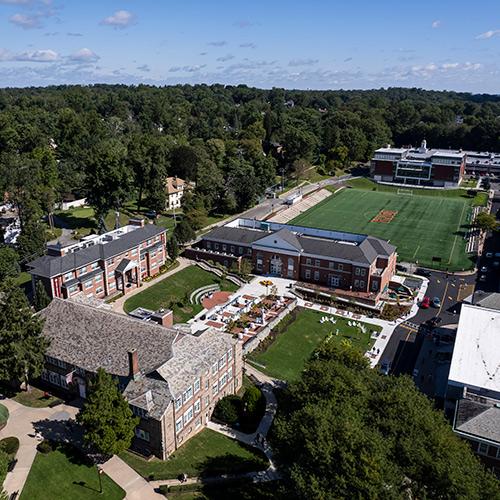 The news comes as Iona continues to grow new student enrollment and expand student opportunities. Since 2019, new student enrollment is up nearly 30 percent at Iona.
In addition to a rigorous academic focus, Iona students enjoy choosing from over 80 clubs and leadership organizations as well as a wide range of performing arts opportunities, 13 club sports and 23 NCAA Division I Athletics programs.
Notably, Iona also recently expanded to a new 28-acre campus in Bronxville, located just three miles from its 45-acre campus in New Rochelle, N.Y.
In addition to adding new athletic facilities and performing arts spaces, the Bronxville campus is now primarily home to the NewYork-Presbyterian Iona School of Health Sciences and the state-of-the-art Kelly Center for Health Sciences. This premier new school offers a variety of undergraduate and advanced degrees in collaboration with one of the nation's top hospitals, including top clinical placements and full-time employment opportunities.
All of this builds upon the longstanding reputation of Iona's School of Arts & Science and the LaPenta School of Business, not to mention the collaborative opportunities offered through the Hynes Institute for Entrepreneurship & Innovation.
Learn more about Iona University at iona.edu or join us at our Fall Open House on November 19! RSVP here today!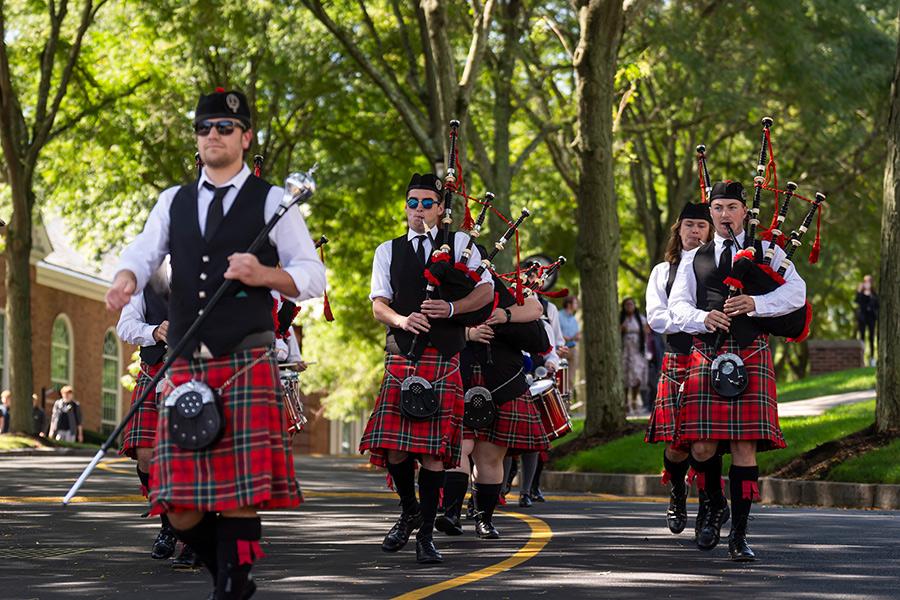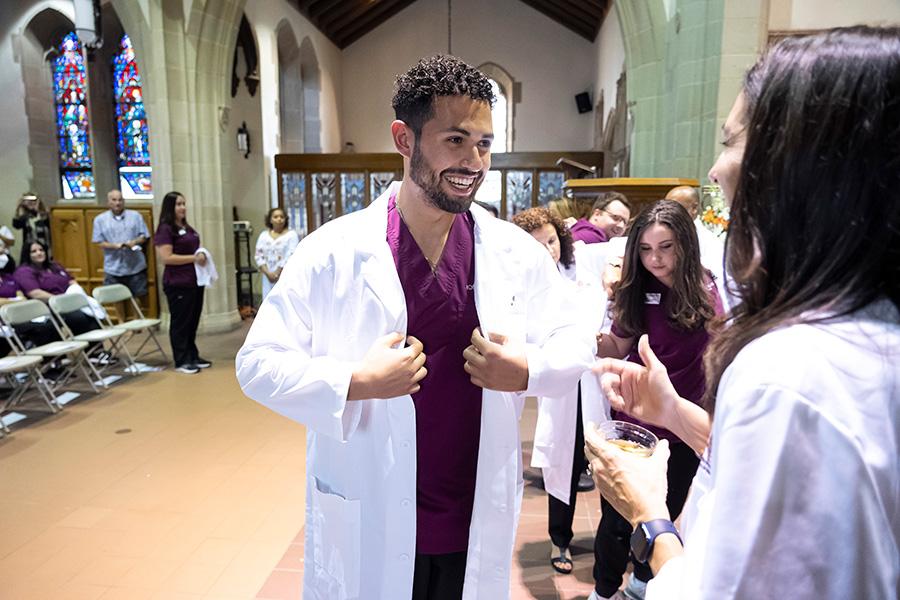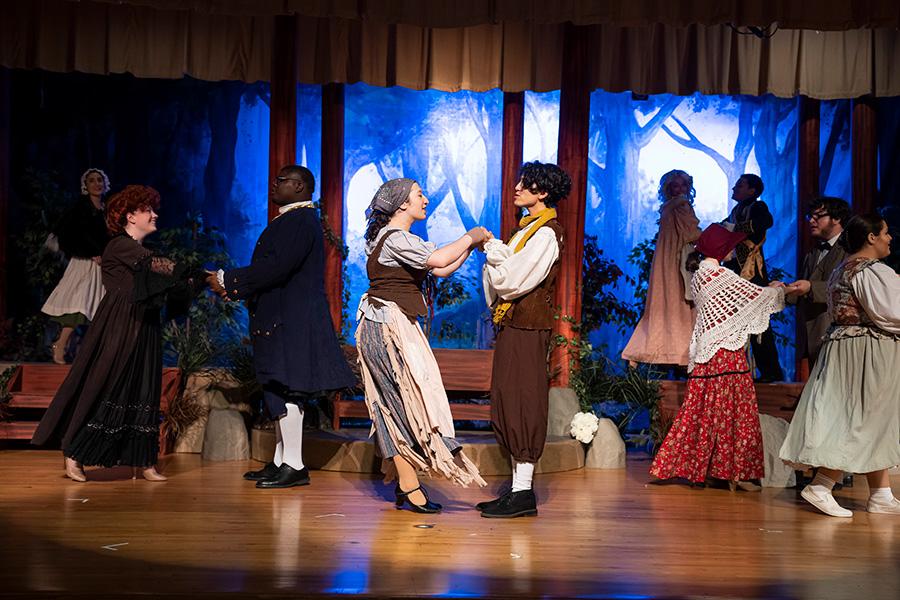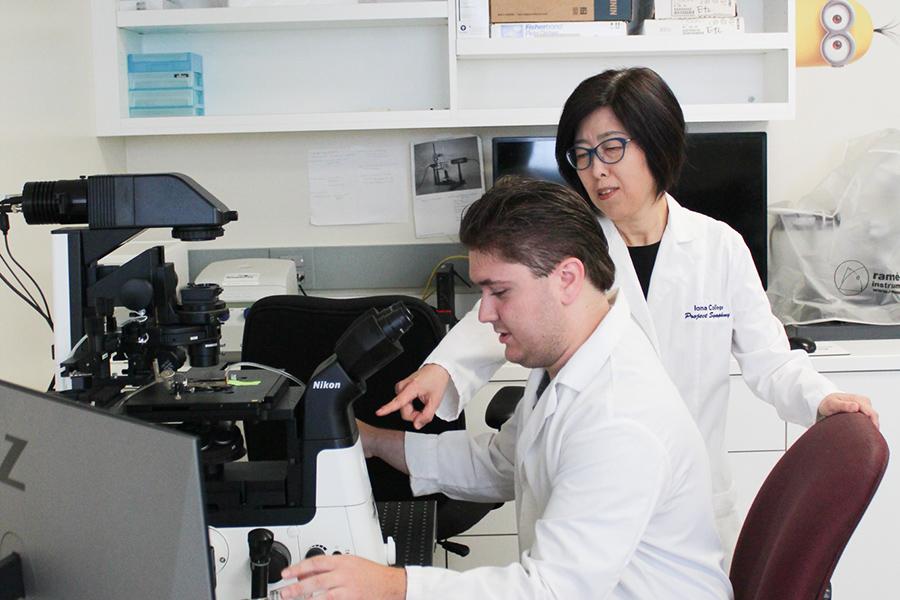 ABOUT IONA
Founded in 1940, Iona University is a master's-granting private, Catholic, coeducational institution of learning in the tradition of the Edmund Rice Christian Brothers. Iona's 45-acre New Rochelle campus and 28-acre Bronxville campus are just 20 miles north of Midtown Manhattan. With a total enrollment of nearly 4,000 students and an alumni base of more than 50,000 around the world, Iona is a diverse community of learners and scholars dedicated to academic excellence and the values of justice, peace and service. Iona is highly accredited, offering undergraduate degrees in liberal arts, science and business administration, as well as Master of Arts, Master of Science and Master of Business Administration degrees and numerous advanced certificate programs. Iona students enjoy small class sizes, engaged professors and a wide array of academic programs across the School of Arts & Science; LaPenta School of Business; NewYork-Presbyterian Iona School of Health Sciences; and Hynes Institute for Entrepreneurship & Innovation. Iona is widely recognized in prestigious rankings, including The Princeton Review's 2024 national list of "The Best 389 Colleges" and The Wall Street Journal/College Pulse's "2024 Best Colleges in America," which ranked Iona at #66 in the nation overall and #8 in the nation among Catholic schools. Iona's LaPenta School of Business is also accredited by AACSB International, a recognition awarded to just five percent of business schools worldwide. In addition, The Princeton Review recognized Iona's on-campus MBA program as a "Best Business School for 2023." Iona also offers a fully online MBA program for even greater flexibility. In July 2021, Iona announced the establishment of the NewYork-Presbyterian Iona School of Health Sciences, which is now principally located on Iona's Bronxville campus in collaboration with NewYork-Presbyterian. Connecting to its Irish heritage, the University also recently announced it is expanding abroad with a new campus in County Mayo, Ireland. A school on the rise, Iona officially changed its status from College to University on July 1, 2022, reflecting the growth of its academic programs and the prestige of an Iona education.